Today I'm delighted to welcome Carmen Radtke to my place, with the first 500 words from her novel, 
Over to you Carmen…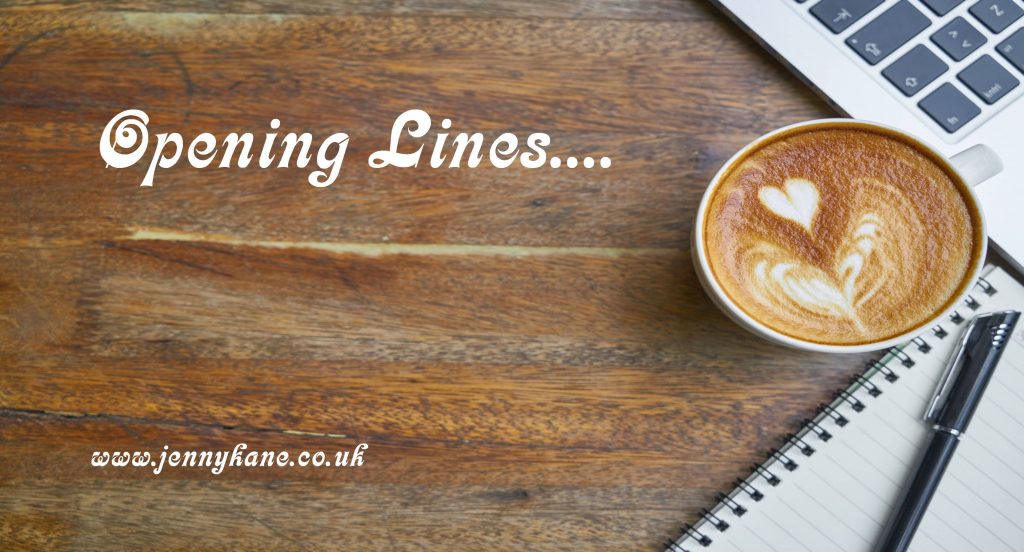 It started with a conversation in a museum, with an elderly immigrant talking about her voyage as an imported bride.
In an idle moment, I typed a few words into Google, and found a few lines in an old article about a bride transport from Australia to Canada in 1862 that hadn't gone according to plan.  A story full of possibilities slowly unfolded in my mind. What mattered most to me though was that these girls really existed and deserved to be remembered.
They grew up in Victoria, in Australia, struggling with poverty in a country that was both incredibly modern and yet strictly clinging to the values of the British empire they simply called Home. The few well-to-do, like my heroine Alyssa's family, had a lifestyle that could have come straight out of Jane Austen's novels, with balls, country visits and parties. For the poor, and their numbers grew rapidly after the gold rush in 1851 had fizzled out, survival was a never-ending struggle. No wonder that my brides leaped at the chance of marrying well-off men, no matter how far away.
How lucky they must have felt when they boarded the ship, their few possessions stowed carefully in their wooden boxes.
They would spend months at sea and endure storms huddled under deck, or being thrown around like a sack, but they endured it together, and with visions of a good future ahead. Until they disappeared in San Francisco. A Canadian newspaper at the time blamed the Californians for having the brides seduced away with money. I wish I could believe that…
The Case of the Missing Bride is my attempt to honour these women and write a cracking yarn about them. The novel was a finalist in the Malice Domestic competition in a year without a winner and nominated for a CWA Historical Dagger.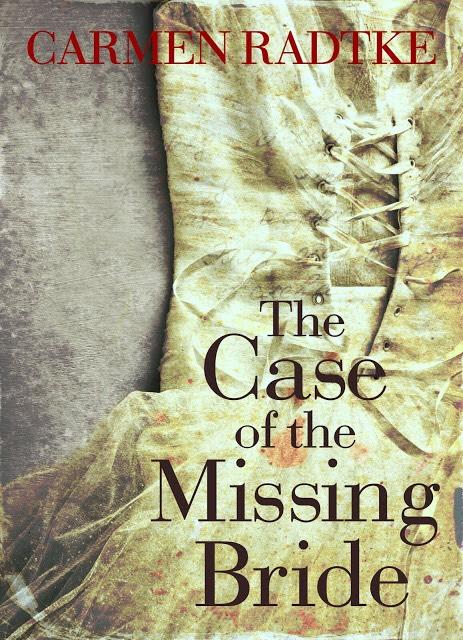 Blurb:
When a girl goes missing on board of an ocean liner, only one person is convinced that the disappearance is no accident.
Alyssa has found herself with a group of impoverished girls who are embarking from Australia to Canada in the hope of marriage. As the daughter of a senior official, Alyssa doesn't share this goal. She hopes to return to England via Canada.
But the girls all share one problem. Their presence on the ship is not known to many of its passengers but their worlds collide when one of the gentlemen discovers them. Then Emma, one of the intended brides, goes missing. Alyssa is convinced the disappearance is no accident and will risk her own life to search for the killer.
What happened to Emma? Is there a murderer on board the ship?
Alyssa is about to discover that there is more to her voyage than she bargained for.
FIRST 500 WORDS
Alyssa Chalmers shifted her weight from one foot to the other. How long could it take to read out 22 names, match them each to a face and tick them off a list? She watched Matron McKenzie's slow progress. If she kept on at this pace they might all be here by nightfall.
Black sateen rustled as Matron came nearer. "Louisa Jane Sinclair?" A sparrow of a girl curtsied, her brows nearly disappearing into her fair bangs as her eyes grew wide. She shouldn't be here, Alyssa thought with a pang, she is only a child.
"Where is your box? Nothing missing from the items on your list?" Louisa Jane's eyes widened more, her pupils two dark disks in the paleness that was her face. She bent down to rummage in the patched cardboard case she carried instead of the regulation wooden box. "Yes, Ma'am," she finally mumbled. Matron made a note on her list before she called out the next name. "Emma Sayce?"
By the time the pen scratched over the paper for the last time, the train station lay deserted, its outlines barely visible in the gas-lights that illuminated Port Phillip.
Matron clapped her plump hands to get everyone's attention. "Now listen, girls. No dawdling or gossiping on the way. We shall proceed speedily and as quiet as mice." She waved her right hand. "Off we go. I'll be in front, and dear Father Pollock will bring up the rear until he sees us safely off."
The girls obeyed, trudging in silence towards a new life.
The air smelt of salt, dead seaweed and sadness, Alyssa thought, with the gulls screeching like banshees in the all-enveloping darkness. The sea, so full of promise for a better life and a fresh start by daylight, was nothing but a miserable graveyard at night. She shivered. She must be coming down with something. Otherwise there was no explaining this feeling of doom in someone as sensible as she was.
The girls marched on until Matron came to an abrupt halt. "Ouch," a girl cried out. "Can't you watch what you're doing, you daft cow?"
Matron turned around to confront the speaker. "Be quiet," she hissed. "And watch your words, girl. I'll have none of that language, thank you very much – Nellie, isn't it?"
"What on earth is going on?" a long-suffering voice asked.
"Nothing, Father," Matron said. "It seems we have arrived. There's a man waving a lantern over there. Can you make out the name of the ship next to the small barge?"
Father Pollock peered through his spectacles. "I can't be sure, but it does seem to be made up of two words. Surely you can read it? You're much closer to it than I am."
Alyssa suppressed a smile. Matron's eyesight must be less keen than she might care to admit. The name "Artemis' Delight" was written in large enough letters to be deciphered, with the gas-lights casting their glow onto the ship's massive brown hull…
***
Buy the book: myBook.to/MissingBride
***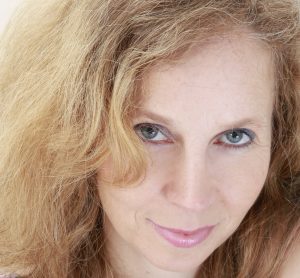 Bio
Carmen has spent most of her life with ink on her fingers. She has worked as a newspaper reporter in Germany and New Zealand, but now has swapped the newsroom for a cramped desk in her spare room in the UK She loves history, travel, animals and has convinced herself that day-dreaming is considered work. When she's not writing, she can be found watching TV series and films (1930s to 1940s screwball comedies and film noir to blockbusters from the Marvel universe) and planning her next trip, although the cat prefers her to stay home.
She also writes historical fiction as Caron Albright.
Connect with her on twitter: @CarmenRadtke1 or Facebook: Carmen Radtke
***
Many thanks for your great opening lines, Carmen.
Happy reading everyone,
Jenny x