I'm away on my annual trip to run the Imagine writing retreat this week. In between helping answer writing dilemma's, restocking bathrooms with toilet toll, and advising folk on how to plot their novels, I will be continuing to work on the fourth of The Folville Chronicles.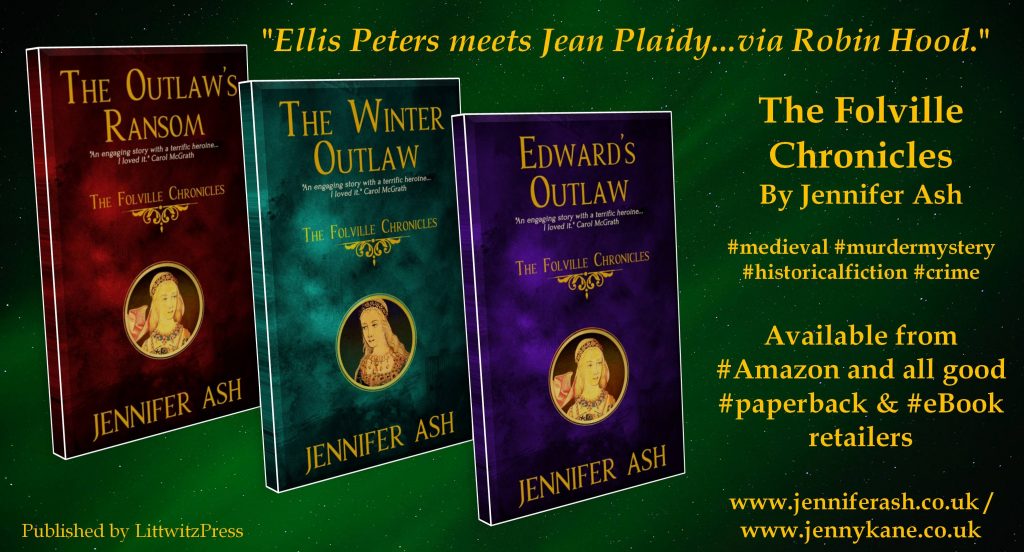 It doesn't seem a minute since I was celebrating the launch of book three in the series, Edward's Outlaw. In that episode of Mathilda of Twyford and the Folville family's adventure, I took her into the heart of a murder mystery within Rockingham Castle.
Book Four sees Mathilda- and her new maid Bettrys- go off in a very different direction. The Folvilles and their allies in Derbyshire, the Coterel brothers, find themselves under direct attack from the newest Justice in the area…just as a local noblewoman, Lady Isabel, has gone missing. It falls to Mathilda to find evidence against the Justice- and, if she can, track down Lady Isabel while she's at it.
As with all of the Folville novels, book four uses actual historical events as the backbone to the plot. The research alone has been SO MUCH FUN! It's been great to get back to my historian roots for a while.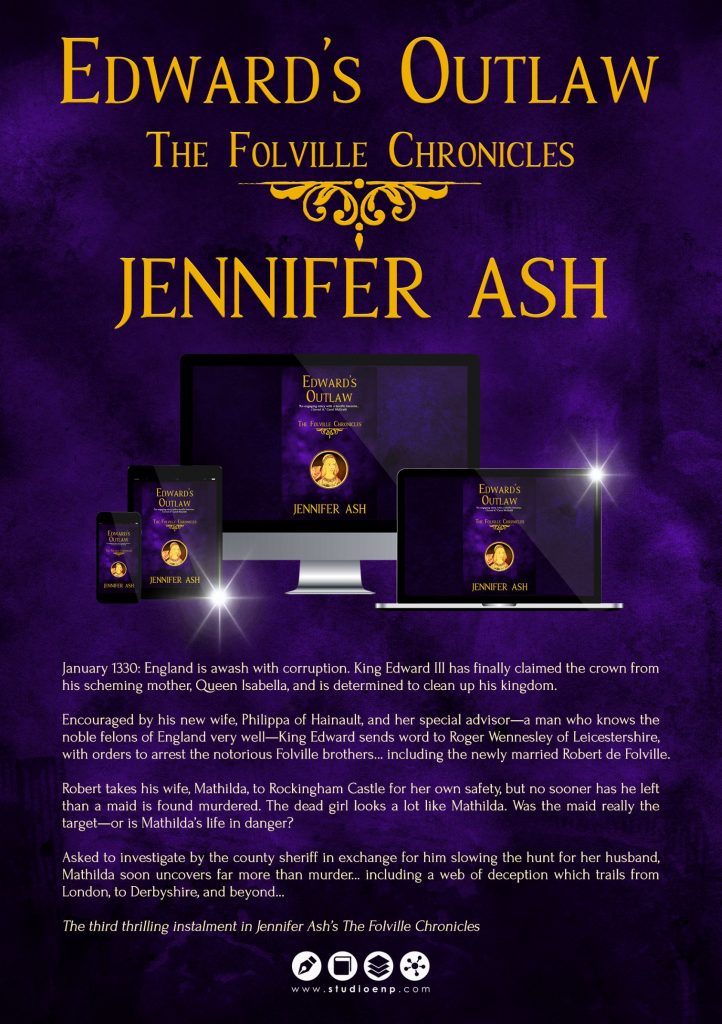 You can buy Edward's Outlaw from Amazon and all good book sellers.
***
So far I'm 35,000 words into Book Four – which I can reveal is to be called 'Outlaw Justice,' and will be out around next September.
Hopefully, by the time I'm back from the retreat-  a few more chapters written!
Happy reading,
Jennifer xx