For this week's Opening Lines, I'm delighted to welcome Jon Hartless, to my blog.
Sit back and enjoy the first 500 words of his steampunk novel, Rise of the Petrol Queen; Book 2 in the Poppy Orpington Chronicles.
Over to you Jon…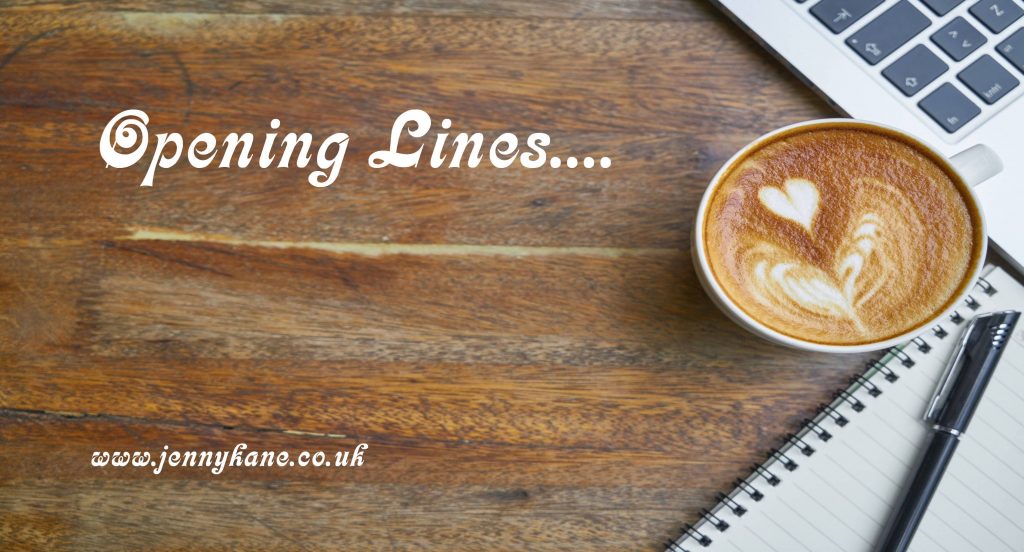 The Poppy Orpington Chronicles is a Steampunk adventure featuring a young, working-class heroine fighting to survive in a society which dismisses her for her sex, class and disabilities. The saga was inspired by the real-life era of the Bentley Boys, 1920s motor-racing playboys who had the reputation of racing all day and partying all night. The media and public loved them, but reading up on their lives and the time they lived in, all I could see was the elitism, the unfair advantages and opportunities given to those with high birth and money, and the complete invisibility of all those who were not wealthy, titled white men. From that came Full Throttle, the first in the series, followed by the sequel Rise of the Petrol Queen. Book 3, Fall of the Petrol Queen, is almost finished, book 5 is written but nowhere near complete, while book 4 seems to have broken down somewhere….
Blurb:
Poppy Orpington is going racing. With or without your approval.
Following a controversial loss at the Purley Cup, Poppy Orpington and her petrol-fuelled race car, Thunderbus, are dominating the headlines. But not one article is complimentary, or even unbiased.
In spite of these daily slanderous reports on her character, Poppy is determined to make something of herself. She continues racing, she starts up her own factory hoping to sell her father's patented petrol-run cars, she buys her own house and speaks up for the down-trodden. But all the while she is still seen as just a woman.
A woman unwilling to squeeze into the female mould created by men of power – and so the mould must be broken.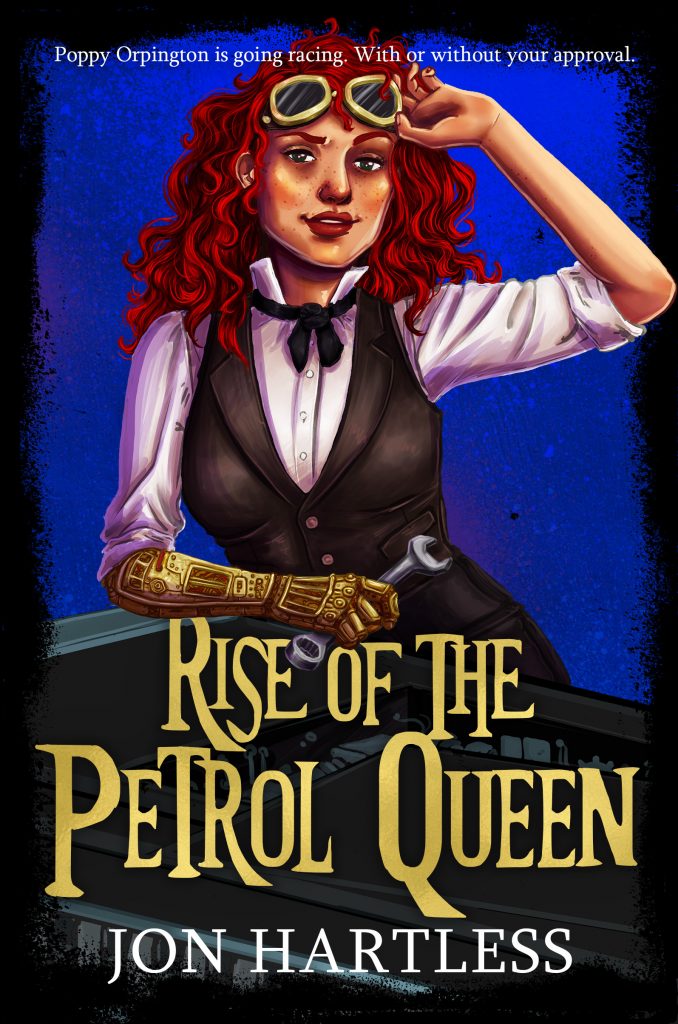 FIRST 500 WORDS – Rise of the Petrol Queen, book 2 of the Poppy Orpington Chronicles.
Preface
James Henry Birkin, editor
Writing this second book on Poppy Orpington has proved somewhat problematic, not least because a biography demands a traditional linear structure of cause and effect – from birth to success and from success to death. Volume I, Full Throttle, covered Poppy's early years up to her stunning debut on the Purley racetrack, but despite her tragically curtailed life we are not yet ready to focus upon her passing.
Volume II, Rise of the Petrol Queen, instead concentrates upon the months of February to November 1904 – a time encompassing Poppy's first full season as a racing driver and also the founding of her famous car company, Thunderbolt Motors. 1904 also witnessed the first sustained outpouring of hatred toward her from the popular press, of which the worst offender was the Daily Post, founded by Lord William Wrohan to propagate his loathing of the poor, the working class, women and foreigners.
Sadly, the paper still operates to the same values today. Not once have the proprietors admitted their culpability in libelling Poppy, nor have they ever admitted to the criminal actions against her by their editor of that time, Harvey McArdle. His behaviour at Poppy's cottage has been an open secret within the newspaper industry for years, yet this volume – astonishingly – is the first account of the attack ever put before the public.
It was the Post, incidentally, which hung the disparaging nickname of the "Petrol Queen" upon Poppy – a mocking label repeated across many other newspapers. I have included several contemporary articles to demonstrate the media's attitude toward Poppy and the inevitable strain this placed upon her.
A far better view into Poppy's character can be gleaned from her numerous letters and diary entries, all vital resources in my attempt to rehabilitate Poppy's reputation. Unfortunately, this is the last time I can offer a definite insight into her state of mind as Poppy became far more circumspect about recording her feelings after her traumatic encounter with McArdle. For Volumes III and IV, legitimate guesswork coupled with external sources such as letters from third parties, press reports and other publications from the era will have to suffice.
In conclusion, I hope the reader enjoys this return visit to Poppy's world – her life, her victories and her defeats – and will come away with a little more sympathy and understanding of a most wronged woman whose worst days sadly lay ahead of her.
Chapter One
'Can my father return home?' enquired Poppy of the specialist, Doctor Joseph Baxter.
'Good Lord, no. Although he has been quite lucid this morning, on other days he will suffer a relapse and will be quite helpless in looking after himself – and he then potentially becomes dangerous to others.'
'Is he still having violent episodes?' asked Poppy, anguish showing on her face. She had been asking the same question for weeks. As she sat in the hard button-back chair across from Baxter's polished desk, she hoped today's answer would be different.
'There have been a…
***
Buy Links:
https://www.amazon.co.uk/gp/product/B07TKLDQ3G/ref=dbs_a_def_rwt_hsch_vapi_taft_p1_i1
https://www.amazon.co.uk/Full-Throttle-Jon-Hartless-ebook/dp/B06X95NQ6V/ref=pd_sbs_351_1/258-5208768-1596127?_encoding=UTF8&pd_rd_i=B06X95NQ6V&pd_rd_r=d7b731a9-9e6d-40df-a3d4-0866c1e574d0&pd_rd_w=JQHAV&pd_rd_wg=Yh1gl&pf_rd_p=2b420a2f-6593-478e-8b5f-cb43865ff16f&pf_rd_r=84VFM718S960WN0NWNJZ&psc=1&refRID=84VFM718S960WN0NWNJZ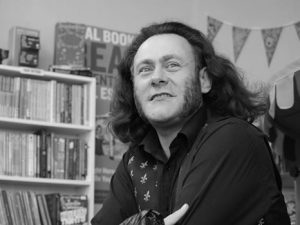 Bio:
Jon Hartless was born in the 1970s and has spent much of his life in the Midlands and Worcestershire. His latest novels, a steampunk motor racing adventure examining the gulf between the rich and the poor, the powerful and the dispossessed, started with Full Throttle in August 2017 and continued with Rise of the Petrol Queen in 2019, both published by Accent Press.
Social media:
Twitter: https://twitter.com/JHartlessauthor?prefetchTimestamp=1569265278580
Facebook: https://en-gb.facebook.com/jonhartlessauthor/
***
Many thanks for your fabulous starting words, Jon.
Happy reading everyone,
Jenny