It's that time again – for the very last time!
I'd like to extend a huge thank you to Nell Peters for writing so many of these fabulous blogs over the years. You'll be missed hun!
Sit back, relax, and enjoy this final summary of the month, with a decidedly Nell take on life!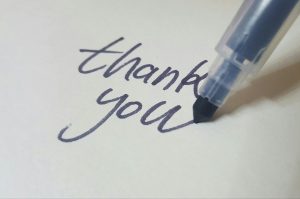 Good morning, everyone, on this last day of January. So, how has 2020 been for you so far? Whatever your answer, grab a drinkie poo and come with me now to while away a mo looking back upon what has happened on this day in years gone by – plus whatever else takes my fancy.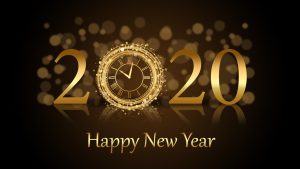 Over a hundred years ago during WWI (even I can't remember this), Germany initiated large-scale use of poisonous gas during the Battle of Bolimów against Russia (1915). Exactly two years later, Germany announced that its U-boats would resume submarine warfare after a two-year hiatus – and following a series of collisions during a foggy night in Scotland in 1918, two Royal Navy submarines were lost with over a hundred fatalities, while another five British warships sustained substantial damage.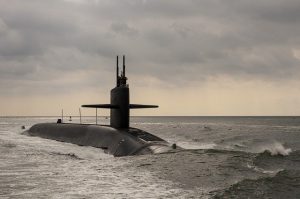 Fast forward to the Second World War and in 1945, US Army private Edward Donald (Eddie) Slovik was executed for desertion following a court-martial, the first such execution of an American soldier since the Civil War (1861-5). This was on the same day that approximately three thousand inmates of the Stutthof concentration camp were forcibly marched into the Baltic Sea at Palmnicken (now Yantarny, Russia) and executed.
On a less depressing note, two days before my mother was born in 1927, Mrs Pransky gave birth to a son, Norman Zachary, in Boston, Mass. He grew up to be Norm Prescott, co-founder (with Lou Sheimer) of Filmation Associates, an animation studio. Amongst their prolific output were Star Trek, The US of Archie, The New Adventures of Gilligan, The Original Ghostbusters, Tarzan, Lord of the Jungle and Ark II – all during the mid to late seventies. Norm died in California aged seventy-eight and was survived by his business partner, wife and two sons.
Comedian and TV/radio presenter, Patrick Kielty celebrates with forty-nine candles today. Born in County Down, N Ireland, he is one of three sons born to businessman John (Jack) Kielty, who was shot dead on 25 January 1988 (six days before Patrick's seventeenth birthday) by the Ulster Freedom Fighters, allegedly to stop him appearing as a key witness in Central Television's defence of a libel action brought by Jim Craig.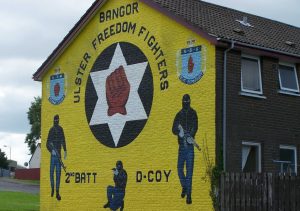 Craig was suing the television company over a broadcast which suggested he was a racketeer and he is said to have ordered the assassination. Almost twenty years later, Patrick was invited to conduct a joint in-depth TV interview at 10 Downing Street with then UK Prime Minister, Tony Blair and Irish Taoiseach (I have no idea how you'd pronounce that!) Bertie Ahearn, to discuss the Northern Ireland peace process. Since 2012, he has been married to fellow presenter Cat Deeley.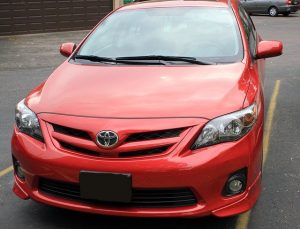 Also in 2012, on this day, the Toyota Corolla was announced as the best-selling car of all time, having sold over 37.5 million. When I had #1 son in Montreal, I got rid of my Pontiac Firebird (sniff) and opted for a Corolla as a rather more sensible vehicle for maternal to-ing and fro-ing – and regretted the decision for every second that I drove the thing. Even though the model was bigger than those produced for the European market and hefty snow tyres are de rigueur for everywhere in the east, it really couldn't handle winter driving – no chance whatsoever of making it through a six-foot snow drift, which would present no problem at all for the average American gas guzzler.
I knew for sure we had to part company when I'd had it for about a year and I was driving the boy to a paediatric appointment – it was coming to the end of snow season and there were huge filthy, icy puddles everywhere. Driving through one such half-frozen mess, there was a resounding bang and the inside of the car – plus the child in his car seat – were covered in dirty globs of ice and muddy water. Not a good look. When I could pull over, as well as taking some very deep breaths to try to regulate my heartbeat – the son finding it all highly amusing – I found that most of the rear floor had rusted away and the upward force of the water I'd driven through had sent the mats in the footwells flying, providing a complimentary shower in the process. Cars are old and rusted at five or six years maximum there, because of the amount of salt and grit they have to spread to keep roads anywhere near passable – but wrecked at a little over a year old was beyond a joke. Having learned my lesson, I opted for a very substantial Oldsmobile tank next.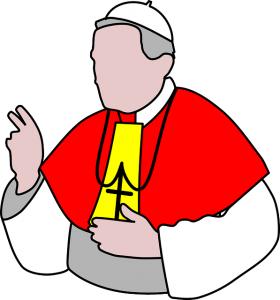 31/01/12 was the day that (His Eminence, if you're that way inclined) American RC Cardinal, Anthony Joseph Bevilacqua, died aged eighty-eight in Pennsylvania, after suffering from cancer and dementia. He was joined at the Pearly Gates, or the other place, by American artist Dorothea Tanning aged one hundred and one; Tristram Coffin aged eighty-nine, an American folklorist, seen off by a bout of pneumonia and Mike Kelley, also an American artist, who committed suicide aged fifty-seven. After Kelley's death, art critic of The New York Times, Holland Cotter, described him as 'one of the most influential American artists of the past quarter century and a pungent commentator on American class, popular culture and youthful rebellion.' Pungent, eh?
Who remembers the US TV drama series, Ally McBeal (1998-2002)? The part of young lawyer, Nelle Porter, was played by Australian/American actress Portia de Rossi, who was born as the not-quite-so-exotic-sounding Amanda Lee Rogers, on 31st January 1973. No prizes for guessing she's hitting the ripe old age of forty-seven today. Aged fifteen, Amanda decided to reinvent herself, so pinched the name of a character from Shakespeare's The Merchant of Venice and added a random Italian last name. Like Prince Charles, she was educated at Geelong Grammar School (other alumni include media mogul Rupert Murdoch; John Gorton – Australian PM 1968–1971; Mizan Zainal Abidin of Terengganu – King of Malaysia 2006–2011; Tim Macartney-Snape – mountaineer and author; billionaire businessman, Kerry Packer; and singer-songwriter Missy Higgins) and went on to study law at Melbourne University. How appropriate. Portia's second marriage was to comedian, actress, and TV chat show host, Ellen DeGeneres, in 2008. So, does that make her Portia de Rossi DeGeneres? We won't go there.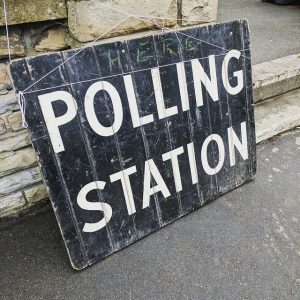 Since we last spoke, we've had a General Election, Christmas and New Year, to name but a few. We voted on the same day as middle GD's school year Christmas assembly, when they performed the story of Kris Kringle (which they called Christingle) in a huge, freezing cold church in town. Because of the setting, in theory anyone could attend, and I was indeed honoured to have a local vagrant come and sit next to me halfway through. If he was hoping to warm his bones, he picked the wrong place. Meanwhile, each child climbed up the several steep steps of the pulpit to speak their lines – and as they are only six or seven years old, some could hardly see around the lectern, let alone over it! But they all did brilliantly, encouraged to do their best by very supportive teachers. It's a lovely little school and we're hoping that little sis will also get a place there from September.
A few days before the big event, I stayed over in Twickenham, meeting #2 son for dinner and #3 when he flew in from Mumbai the next morning. As is becoming our usual routine, we 'did' the three family graves at the cemetery (this time in rather inclement torrential rain and freezing, howling winds) and then went to visit my mother in her care home. After as much random, repetitive and off-the-wall conversation we could cope with, we sped back to Norfolk for early dinner with #4 and his family – the OH was noticeable by his absence from the gathering, as he was off to watch the Rod Stewart gig at the O2, a work/client thing. Phew. I'm definitely getting way too old for all this! The next morning, #3 and #4 flew to Amsterdam for a few days, returning on Christmas Eve, #4's birthday.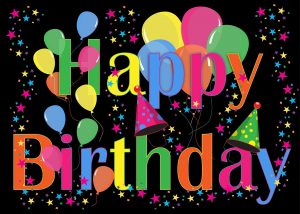 The OH also returned on 24/12, after a visit to his elderly mother in Dorset, so I spent our anniversary on 23rd alone, apart from a sparkly tree, a bulging fridge and a couple of glasses of wine. Hic.
We had a great family Christmas – #3 hasn't been home to celebrate the 25th with us for a few years, globe trotting as he does, so it was an especially happy break. No time for dust to settle and we were all back down to London for a few days over NY, including our annual trip to the panto in Richmond. This year it was Snow White – intriguingly, the dwarfs were not vertically challenged, but of average size and crawled along with the front of their costumes depicting short legs. Does that make any sense? Comedian Jo Brand played the Wicked Queen, but appeared bored out of her skull by the whole thing and should probably stick to stand-up and appearances on Have I Got News for You etc. Nevertheless, everyone enjoyed it – and the dinner we had afterwards at Zizi's, before those old enough (or indeed young enough!) to stay up, saw in 2020.
Just before he was due to fly back to Bangkok, #3 needed to get his iPad looked at, as something was malfunctioning – that meant a trip to the Apple store in either Norwich or Cambridge, both approx. an hour's drive for us. He set off early for Norwich, but was back after thirty minutes or so. The person who has a really responsible job running operations throughout India, Thailand and Hong Kong (I've heard him on business calls and can see why he earns the big bucks) had forgotten to take his iPad. You couldn't make it up. He also very nearly left his passport behind, as he was heading out the door for Heathrow at the end of his visit.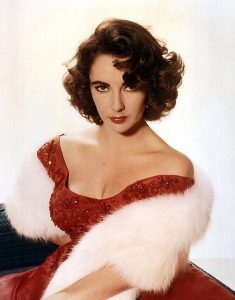 Multi-married film star, Elizabeth Taylor, got hitched to #2 groom, British actor Michael Wilding in February 1952. He was twenty years her senior and while Taylor found their age gap appealing because she wanted the 'calm and quiet and security of friendship' from their relationship, he hoped that the marriage would aid his flagging career in Hollywood. They had two sons together, but while Taylor was away filming, Wilding was allegedly entertaining strippers at their house – classy. Taylor said 'I do' for the third time on 2nd Feb 1957 (my mum's thirtieth birthday), two whole days after her divorce from Wilding was finalised on 31st January.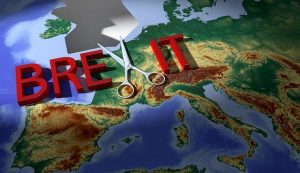 Talking about divorce, unless anything major occurs between me writing this (in advance, as always) and Brexit on 31/01, the UK will leave the EU today. Decision made, let's hope Boris pulls – if not a rabbit – at least a hamster out of the hat. Meanwhile, we have the shenanigans of the royal family to keep us amused on darker days. I imagine Arrogant Andrew is rubbing his podgy little entitled hands together, not quite able to believe his luck after others also blotted their copybooks quite spectacularly, taking public attention away from him. At least long enough for him to nip down to Woking for a pizza. Off with their heads!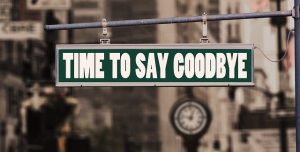 Finally, I am also doing a bunk. This is my last guest blog for Jenny, at least for the foreseeable. I really need to devote more time to salvaging what little remains – if anything – of my writing career!
So, I'll bid you all a final 'Toodles!', with huge thanks to readers for coming along for the ride, and to Jenny for putting up with me for so long.
Take care.
NP x
Once again, many thanks Nell. Wonderful stuff. Wishing you much success with your writing.
Jenny xx