Any of you who've read Another Cup of Coffee will know, I split the first novel in the Another Cup of… series into monthly sections.
Another Glass of Champagne will also follow this format- this time over three summer months- June, July and August.
This week I finished writing the action that takes place in June- and therefore I've now drafted the first part of my novel! And let me tell you- June for the Pickwicks guys has been one eventful month!
"Oh Jack!! How could you?… "
Now "June" is over- on paper at least-that means I've now written a third of my novel! Yeah!! 35k down- approx. 60k to go!!
I'll be off to hit "July" then…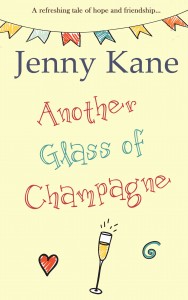 Happy reading,
Jenny xx