This week I thought I'd share some of my own 'Opening Lines.'
How about Another Cup of Coffee ?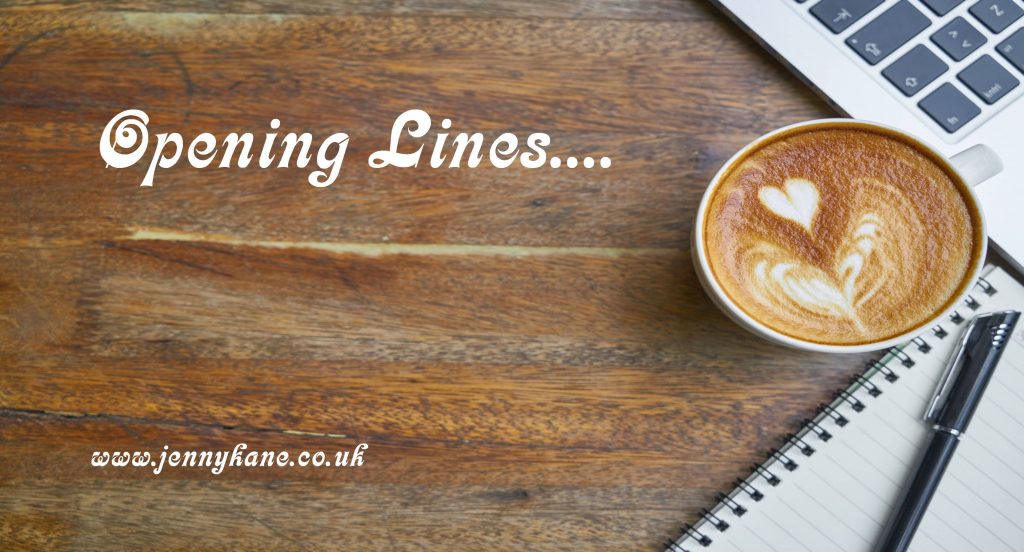 Another Cup of Coffee Blurb
Thirteen years ago Amy Crane ran away from everyone and everything she knew, ending up in an unfamiliar city with no obvious past and no idea of her future. Now, though, that past has just arrived on her doorstep, in the shape of an old music cassette that Amy hasn't seen since she was at university.
Digging out her long-neglected Walkman, Amy listens to the lyrics that soundtracked her student days. As long-buried memories are wrenched from the places in her mind where she's kept them safely locked away for over a decade, Amy is suddenly tired of hiding.
It's time to confront everything about her life. Time to find all the friends she left behind in England, when her heart got broken and the life she was building for herself was shattered. Time to make sense of all the feelings she's been bottling up for all this time. And most of all, it's time to discover why Jack has sent her tape back to her now, after all these years…
With her mantra, New life, New job, New home, playing on a continuous loop in her head, Amy gears herself up with yet another bucket-sized cup of coffee, as she goes forth to lay the ghost of first love to rest…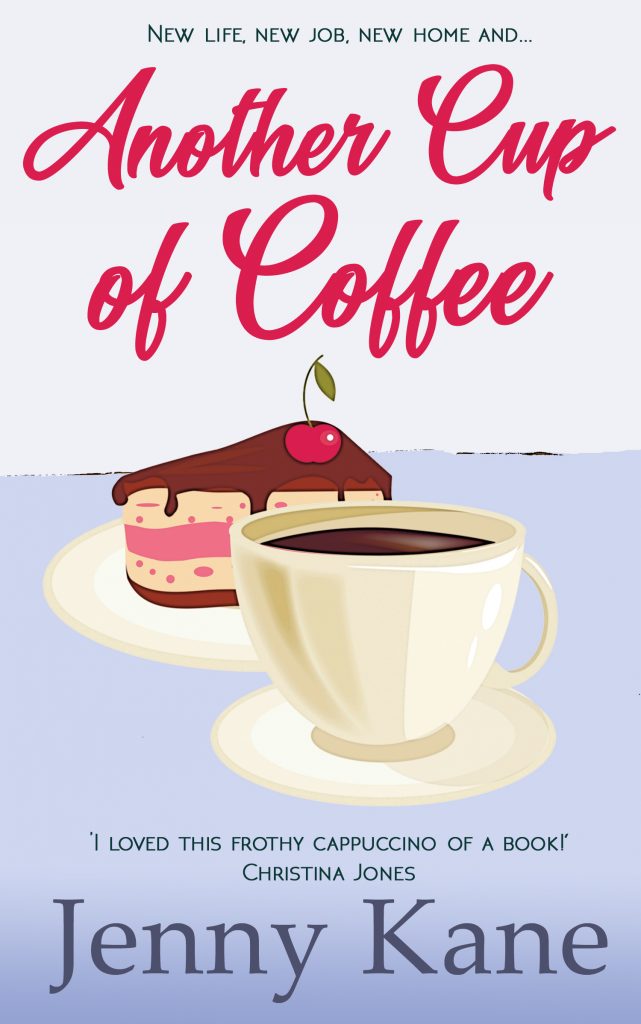 Here are the first 500 words…
Taking refuge in the kitchen, Amy placed her palms firmly onto the cool, tiled work surface, and took a couple of deep yet shaky breaths. Forcing her brain to slip back into action, she retrieved a bottle of white wine from the fridge, poured a large glassful and, squaring her shoulders, carried it through to the living room.
Perching on the edge of her sofa, her throat dry, Amy stared suspiciously at the tape for a second, before daring to pick it up and click open its stiff plastic box. Two minutes later, her hands still shaking, she closed it again with a sharp bang, and drank some wine. It took a further five minutes to gather the courage to re-open the case and place the tape into the dusty cassette compartment of her ancient stereo system. It must have been years since she'd seen a cassette, she thought, let alone listened to one. She wasn't even sure the stereo still worked …
Swallowing another great gulp of alcohol, Amy closed her eyes and pressed Play, not at all sure she wanted to take this trip back in time …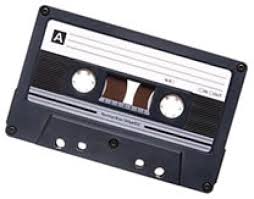 The hectic bustle of the place had hit Amy instantly. Being brought up by parents with a serious café habit, the energy buzzing around the student coffee shop had felt both newly exhilarating and yet comfortably familiar. She'd instantly enjoyed walking anonymously through the crowds with her plastic mug and a soggy salad roll.
Sitting in the coffee shop one day, during the second week of her first term as a student archaeologist, Amy noticed two lads, whom she'd seen in her Prehistory lecture only ten minutes before, struggling to find seats. Surprising herself by inviting them to share her wobbly plastic table, Amy recalled how she'd been even more surprised when they'd accepted her offer.
With that one uncharacteristically impulsive gesture, Amy had met Paul and Rob. Those cups of strong black coffee in the overcrowded student café were only the first of many coffee stops they shared over the next three years …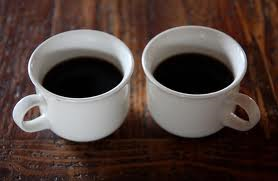 The first track, which Amy remembered recording herself, was only halfway through, but her wine glass was already empty. With closed eyes Amy thought of them now. Rob was married with three small children. Paul was travelling the world, his archaeological trowel still in hand. Both were miles away. Their friendships remained, but were rather neglected on her side, she thought sadly. The sigh which escaped Amy's lips was a resigned one, as the sound of Bryan Adams' 'Summer of '69' continued to fill the room.
Amy sighed again, but couldn't help the hint of a smile as she remembered how the student coffee shop had only appeared to own one CD, which it had played on a continuous loop. It had quickly become traditional for Amy, Paul, and Rob to time their departure to the sound of Adams belting out the last lines of his song.
As track one of her tape died away…
***
Another Cup of Coffee is available from all good book and eBook retailers, including-
http://www.amazon.com/Another-Cup-Of-Coffee-contemporary-ebook/dp/B00EVYZC7M/ref=pd_sim_kstore_1?ie=UTF8&refRID=15EFJ85882KQYAJ71KED
 http://www.amazon.co.uk/Another-Cup-Of-Coffee-contemporary-ebook/dp/B00EVYZC7M/ref=pd_sim_kinc_4?ie=UTF8&refRID=12DHKX85NFP0DNJJCKDS
 http://www.bookdepository.com/Another-Cup-Coffee-Jenny-Kane/9781783751129
Happy reading everyone,
Jenny xx