It's that time again! I must confess I look forward to my Thursday 'Opening Lines' blog spot more and more each week. 
Today, I'm delighted to be joined by Helen Pollard, who has the first 500 words (exactly) from The Little French Guesthouse to share. with us
Over to you Helen…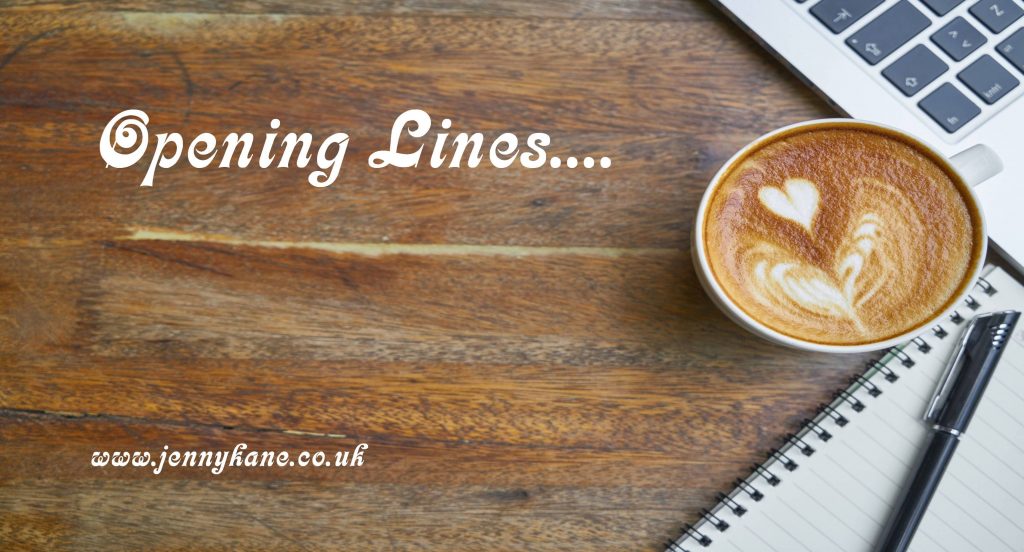 The Little French Guesthouse tells the story of Emmy, whose relationship with her boyfriend is getting stale. She decides on a quiet holiday in France so they can reconnect … but it doesn't turn out as she had planned. Emmy handles it all with humour and rediscovered inner strength, and what starts out as a holiday becomes a journey of self-discovery, with mishaps, hope, friendship and down-to-earth humour all playing a part along the way.
I'd had the opening scene for The Little French Guesthouse in my mind for years, but I wasn't writing at the time. Then, one summer, we were on holiday in a gîte in France, and I suddenly thought, 'This is it! This is where that scene takes place!' Once I could picture the setting in my mind, I just had to get that opening scene down on paper, so I started writing again . . . and the creative floodgates reopened. In my imagination, I developed the setting into a guesthouse with gîtes and gardens, and the imaginary local town in the book, Pierre-la-Fontaine, is loosely based on a real town that we visited several times and loved.
The fact that the publisher wanted the book to become a series was a wonderful opportunity for me to follow Emmy's ups and downs further. It also allowed me to explore some of the secondary characters in more detail, and it meant that Emmy and thereby the reader could discover even more lovely places in the Loire region of France!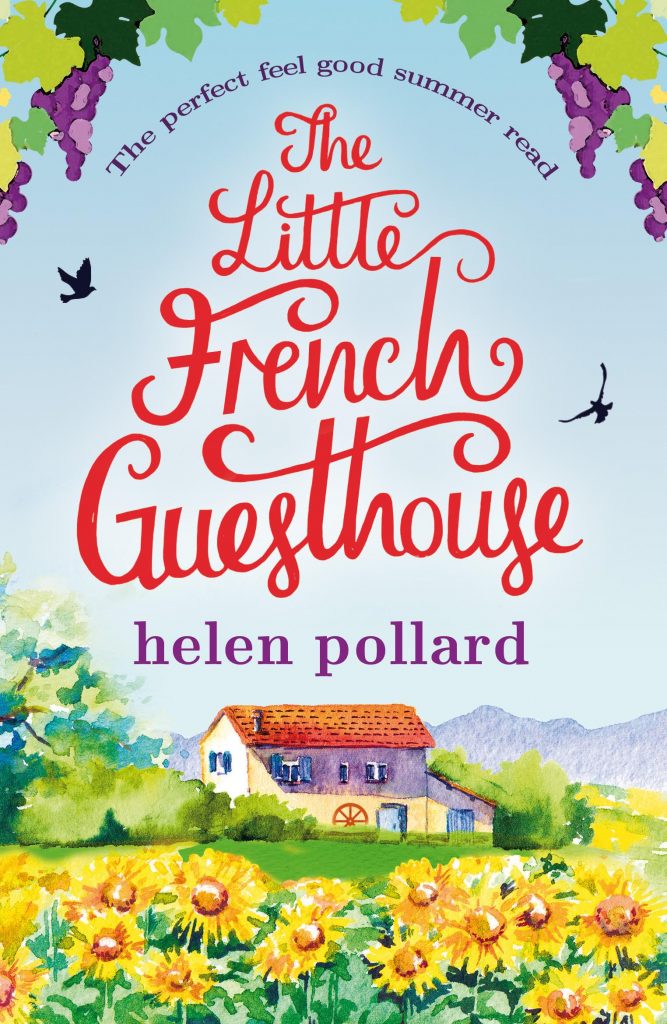 Opening Lines: The Little French Guesthouse by Helen Pollard
I wish I could tell you it happened like it does in the movies. You know the kind of thing. The heroine standing proud, oozing restrained fury. The audience's satisfaction as she delivers a reverberating slap across her lover's face. Her dramatic but dignified exit from the screen.
Believe me, there was nothing dignified about it. All I did was stand there shaking, rage and adrenalin coursing through my body like rabid greyhounds, my mouth flapping open and shut as I tried to find the words. Any words. Even a simple sound of outrage would have sufficed, but all I managed was a pathetic squeak.
'Emmy, it's not what it looks like,' Nathan spluttered, but of course it couldn't be anything other than what it looked like. My view as I stumbled through the door had been graphically explicit. Even he must have known how lame he sounded. Grappling for dignity and his belt, he tried again. 'We were… I mean, I didn't expect you to…'
I launched into a wronged-woman tirade as though someone had handed me a bad soap script.
'No, I bet you didn't expect me to…' An alarm bell clanged dimly at the back of my brain, but I ignored it. 'How could you? You cheating bastard! I can't believe you…' The clanging grew louder and more insistent, moving to the front of my consciousness. 'Shit!' With a guilty jolt, I remembered why I'd come all the way up here in the first place. 'Gloria, you need to call an ambulance. I think Rupert's having a heart attack.'
'What?' Adjusting her dress, Gloria greeted this sudden change of subject with bewilderment.
'Rupert. Your husband, remember? Heart attack. Ambulance.' I gave her bangled arm a nudge to see if her brain was still functioning or whether sex with my boyfriend was more spectacular than I gave him credit for.
'Ohmygod. Ohmygod.' The message finally got through to her lust-addled brain cells. 'Where is he?'
'Kitchen.' I headed for the stairs, my mind thankfully back on the emergency at hand and pushing visions of Nathan and Gloria romping on the roof terrace to the rear of my consciousness. For now, remarkably, there were more important things to worry about.
'What do you mean, a heart attack?' Gloria shouted after me. 'Why the hell didn't you call an ambulance?'
'I tried, but then I realised I didn't know the number, and besides, my French isn't good enough,' I called over my shoulder. 'I thought it would be quicker to get you to do it. I had no idea you'd be so busy.'
'Ohmygod, Emmy. He could be dead by now!'
She was right – he could be dead by now – but when we reached the kitchen, to my immense relief, Rupert was still conscious and sitting propped against the wall the way I'd left him. I'd done my best, but I hadn't expected to lose precious moments with the melodrama upstairs. I couldn't imagine how I would have felt if…
***
Blurb:
Sun, croissants and fine wine. Nothing can spoil the perfect holiday. Or can it?
When Emmy Jamieson arrives at La Cour des Roses, a beautiful guesthouse in the French countryside, she can't wait to spend two weeks relaxing with boyfriend Nathan. Their relationship needs a little TLC and Emmy is certain this holiday will do the trick. But they've barely unpacked before he scarpers with Gloria, the guesthouse owner's cougar wife.
Rupert, the ailing guesthouse owner, is shell-shocked. Feeling somewhat responsible, and rather generous after a bottle (or so) of wine, heartbroken Emmy offers to help. Changing sheets in the gîtes will help keep her mind off her misery.
Thrust into the heart of the local community, Emmy suddenly finds herself surrounded by new friends. And with sizzling hot gardener Ryan and the infuriating (if gorgeous) accountant Alain providing welcome distractions, Nathan is fast becoming a distant memory.
Fresh coffee and croissants for breakfast, feeding the hens in the warm evening light; Emmy starts to feel quite at home. But it would be madness to walk away from her friends, family, and everything she's ever worked for, to take a chance on a place she fell for on holiday – wouldn't it?
Buy links:
Amazon UK: http://amzn.to/1Lcc8U4
Amazon US:  http://amzn.to/1T1m7BO
iBooks:          https://geo.itunes.apple.com/us/book/the-little-french-guesthouse/id1095841746?mt=11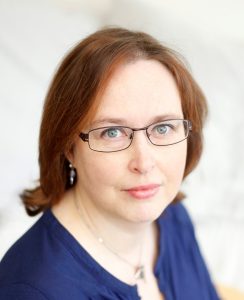 Author bio:
As a child, Helen had a vivid imagination fuelled by her love of reading, so she started to create her own stories in a notebook.
She still prefers fictional worlds to real life, believes characterisation is the key to a successful book, and enjoys infusing her writing with humour and heart.
Helen is a member of the Romantic Novelists' Association and the Society of Authors.
Find Helen at:
 Website & blog:  http://helenpollardwrites.wordpress.com
Facebook:  http://facebook.com/HelenPollardWrites
Twitter:  http://twitter.com/helenpollard147
***
Many thanks Helen- great stuff.
Don't forget to come back next week for more opening lines!
Happy reading, 
Jenny xx