Today I'm delighted to welcome Carol McGrath to my blog, as she goes on tour with her brand new historical novel, The Silken Rose.
Why not sit and relax for five minutes, while you enjoy a little background to this, the first of The She Wolf Trilogy – as well as the first 500 words.
Over to you Carol…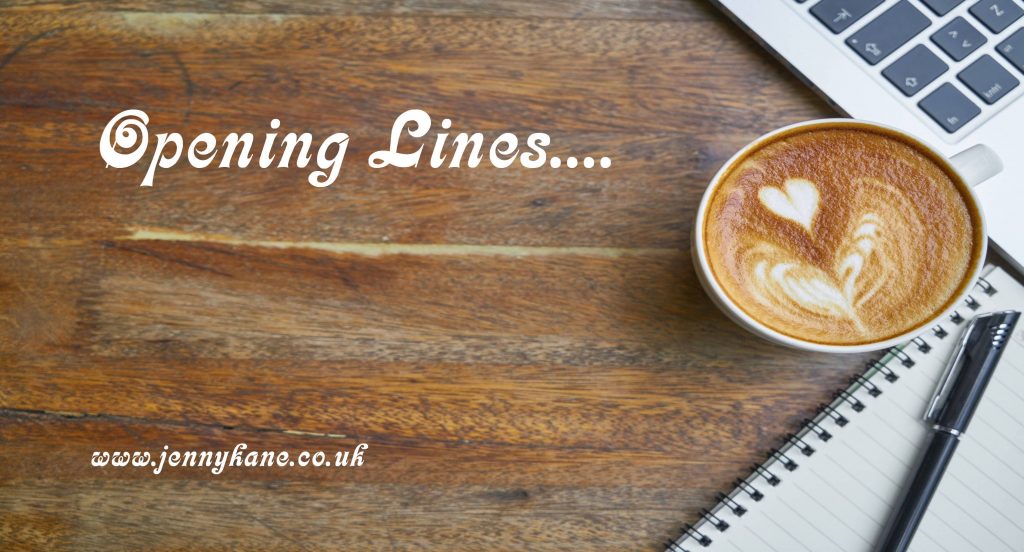 The Silken Rose is the first novel in The She Wolf Trilogy, three standalone novels about three medieval queens set during the thirteenth and fourteenth centuries. Ailenor of Provence, Eleanor of Castile and Isabella of France were considered she wolves by later writers but they were reviled by many barons during their reigns because of the influence the exercised over their husbands. Ailenor was guilty of nepotism, Eleanor grabbed lands and built up a property empire and, as for Isabella, say no more, she simply deposed her husband and set up her son Edward III as king in his stead. Their thrilling and intriguing stories are intersected with those of three ordinary women, ordinary in rank but independent and from the merchant class. The first appears in The Silken Rose. She is an embroiderer and Rosalind's story intersects with that of Queen Ailenor.  Enjoy the short blub and extract. The book is published on 2nd April as an e book and as a paperback on 23rd July. The audio is currently available too.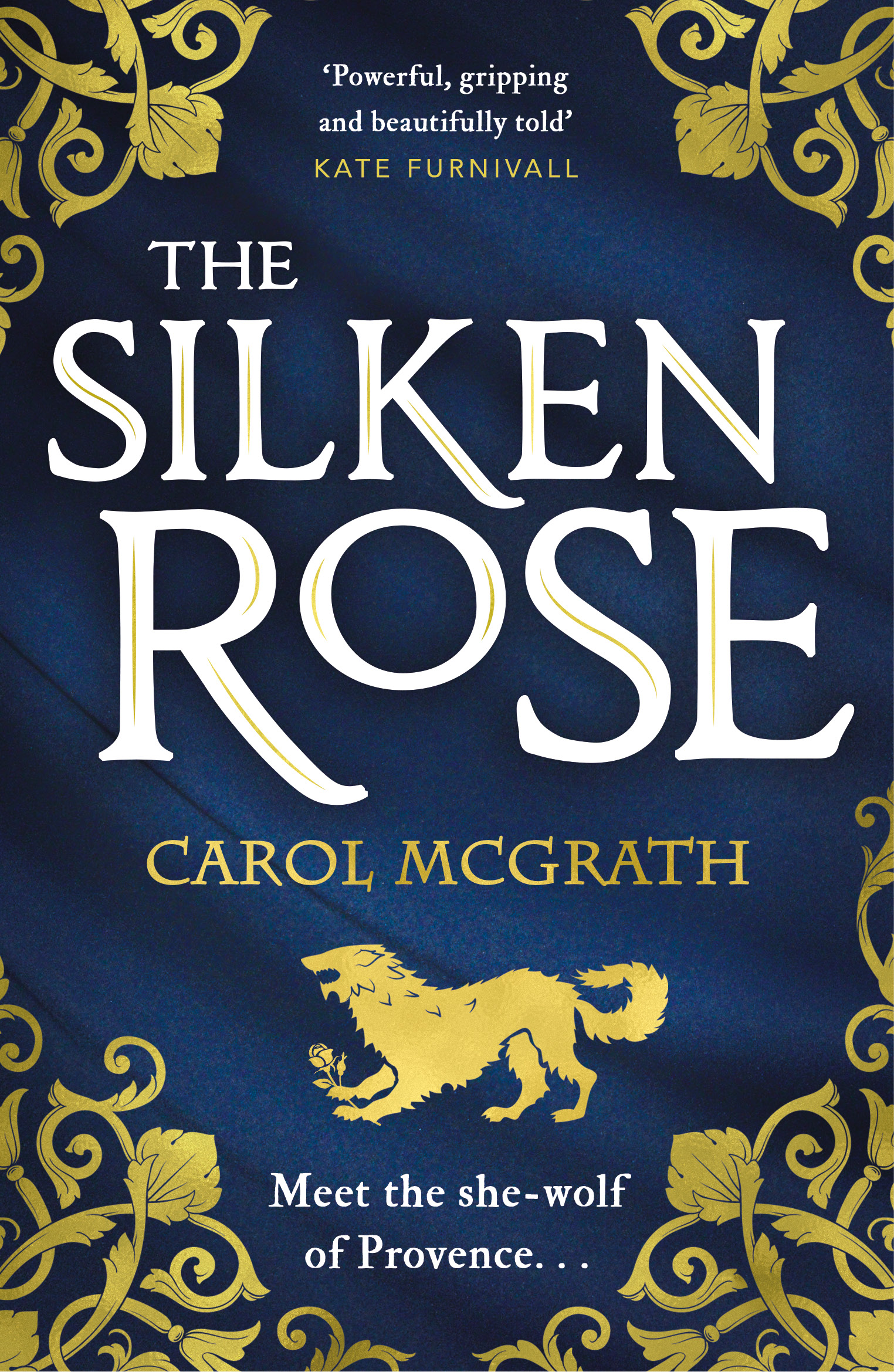 It is 1236
Ailenor of Provence, cultured and intelligent, is thirteen when she marries Henry III. She is aware of the importance of providing heirs to secure the throne. She will protect England's throne from those who would snatch it away. She is ruthless in her dealings with Henry's barons.
Beautiful Ailenor's shrewd and clever Savoyard uncles can support her, until her power is threatened when Henry's half-siblings also arrive at court.
Henry and Ailenor become embroiled in an unpopular, expensive war to protect the last English territories in France, sparking conflict with warrior knight, Simon de Montfort, the King's seneschal. It is the final straw.
Caught in a web of treachery and deceit, 'she-wolf' Ailenor's courage is tested to the limit. Can she control her destiny and protect her family?
First 500 words…
Canterbury, January 1236
The road from Dover to Canterbury was mired with mud so progress was slow. Ailenor, Princess of Provence, had never seen such weather. She tugged back the oiled canvas and peered from her long, box-like carriage into the January landscape. A collection of gaunt faces stared back; figures huddled in heavy cloaks, watching the golden lions of Savoy and Provence pass through Canterbury's gate into the cramped lanes of the city.
Domina Willelma's rhythmic snores competed with the splashing of hooves moving laboriously through the gateway, the roll of wheels belonging to sumpter carts, the cracking of whips and the protesting snorts of an escort of three hundred horsemen. All the way from Dover, thirteen year-old Ailenor had listened to rain rattling on the curved roof of the carriage. With a hiss, it dripped through a minute crack onto the box of hot charcoal that warmed her feet.
She let the curtain drop and withdrew into her furs. It's so different to my golden Provençal fields on which sun shines winter and summer.
A tear slid down her cheek. She instinctively drew her mantle closer. This was not what she imagined after Richard of Cornwall, King Henry's brother, had visited their castle of Les Baux last year and she had listened to his thrilling tales of romance. England was not the magical land she visualised when she wrote her best poem ever, set in Cornwall, verse Prince Richard admired. Nor was it the green country filled with wild flowers she dreamed of when Henry, King of England, sent for her to become his bride.
She shivered in her damp gown. She had not wanted woollen gowns and underskirts. Rather, she desired velvets, silks and satins, and the finest linen for under-garments. But after two days' travel over the Narrow Sea and on waterlogged roads she understood the need for warmth. She was now to dwell in a land where winter never ended and summer was but a distant prayer.
The carriage jolted to a halt. Uncle William, the Bishop, thrust his head through the heavy hanging.
'We are approaching the palace. Prepare to descend.' He almost fell off his horse as he pushed his neck further into the carriage to waggle a long finger at Ailenor's senior lady. 'Waken that woman at once. Order her to tidy your dress.' With a grunt, he withdrew before Ailenor could reply.
'Domina Willelma, wake up.' Ailenor gently shook her lady's shoulder. 'Uncle William says ‑'
'By our sainted Lady, my child, forgive me. Why have you permitted me to sleep?' Lady Willelma sat straight up, her dark eyes wide awake.
'Because, dear Willelma, you have hardly slept since we left Vienne and that was three weeks ago.'
'I'm neglecting my duty to your mother.' Willelma opened the tassels of a velvet bag. My mother, Ailenor thought. If only she were here. She would make jests and have me laugh at it all. How can I face this awful land alone?
***
Buy Link –  https://tinyurl.com/ssdrk28 
Make sure you don't miss a single stop on this amazing blog tour!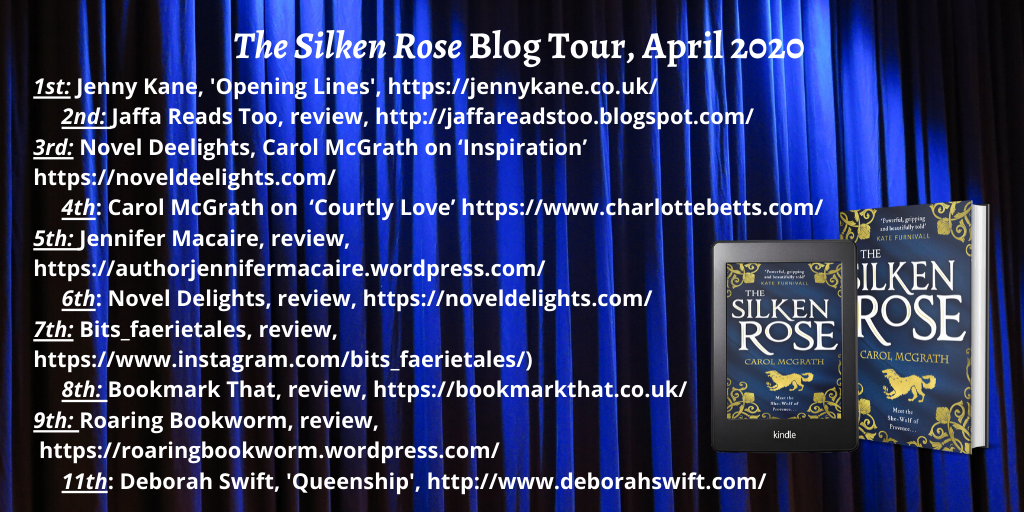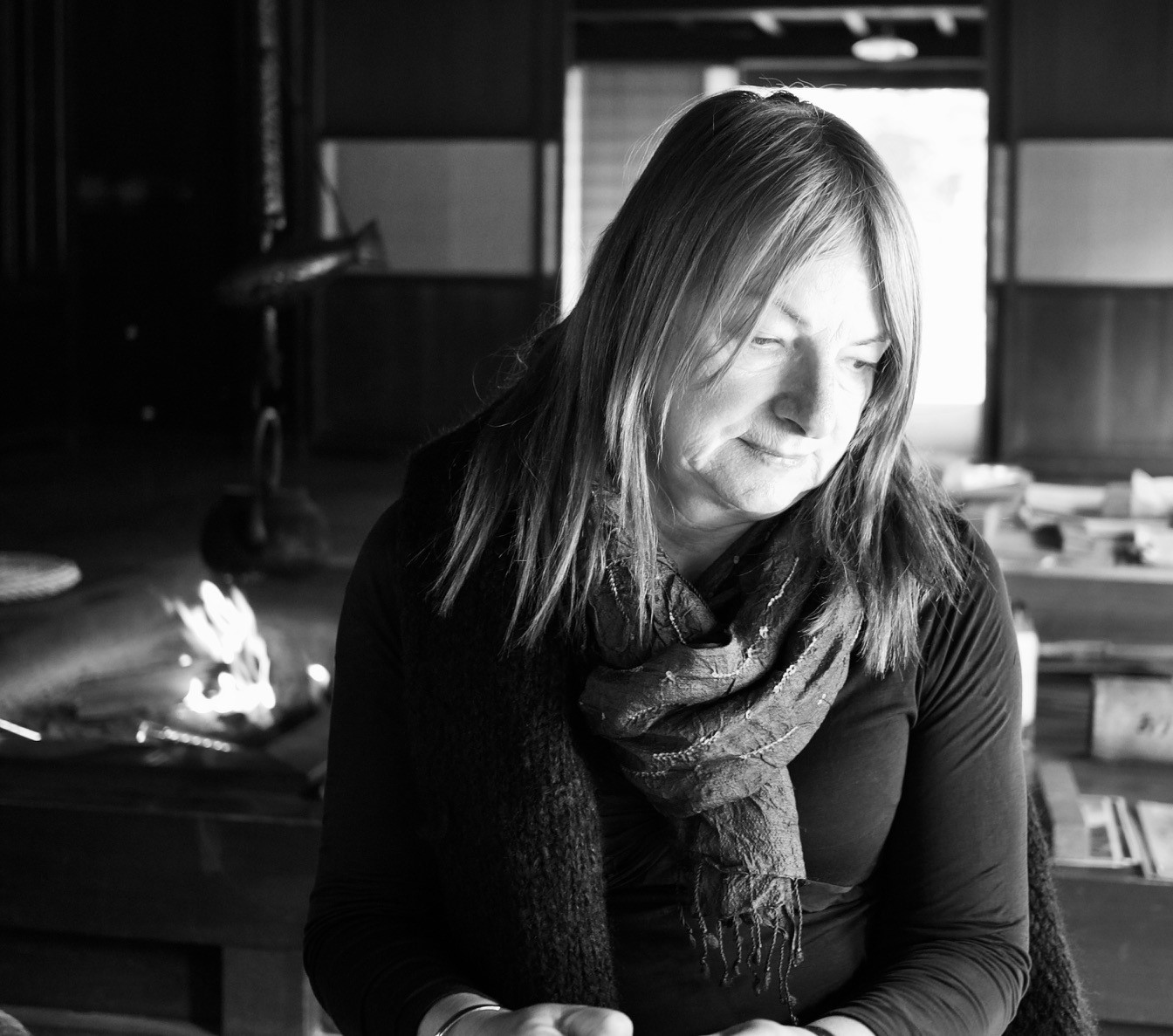 Bio
Following her first degree in English and History, Carol McGrath completed an MA in Creative Writing at The Seamus Heaney Centre, Belfast, followed by an MPhil from University of London.  Her fifth historical novel, The Silken Rose, first in The Rose Trilogy, published by the Headline Group, is set during the High Middle Ages. It features Ailenor of Provence and will be published on April 2nd 2020. Carol was the co-ordinator of the Historical Novels' Society Conference, Oxford in September 2016.  Visit her website:
Carol's links are all on her website: www.carolcmcgrath.co.uk
***
You can join in with Carol's 'virtual' book launch tomorrow, on Twitter, from 3pm!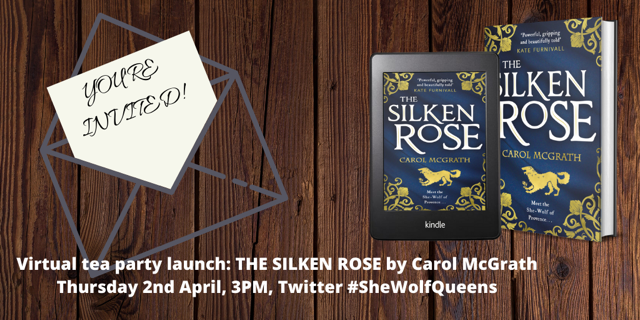 Many thanks fro visiting today Carol.
Good luck with your new novel and the rest of your blog tour.
Jenny x