This week's 'Opening Lines' comes from friend and fellow author, Gilli Allan.
Buried Treasure is out now!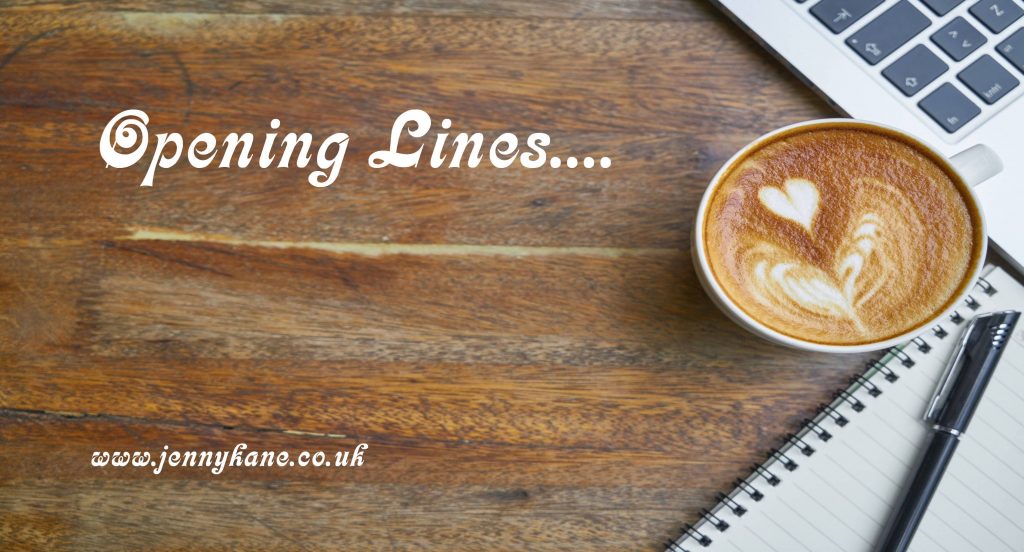 Blurb
Their backgrounds could hardly be further apart, their expectations in life more different. And there is nothing in the first meeting between the conference planner and the university lecturer which suggests they should expect or even want to connect again. But they have more in common than they could ever have imagined. Both have unresolved issues from the past which have marked them; both have an archaeological puzzle they want to solve. Their stories intertwine and they discover together that treasure isn't always what it seems.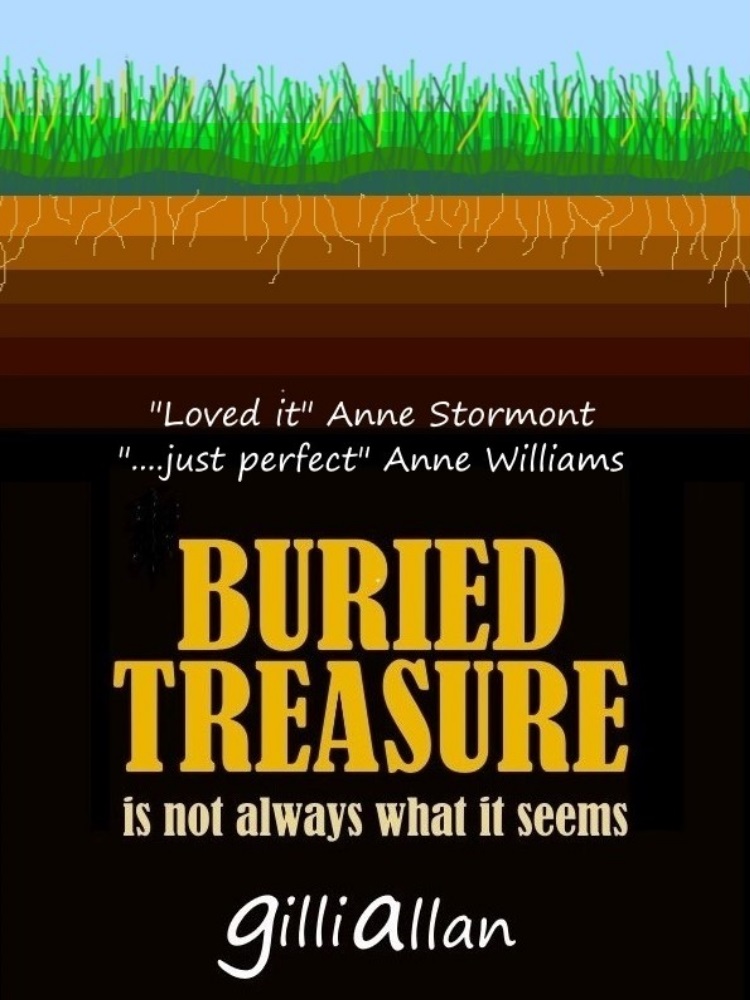 First 500 words of Buried Treasure…
Prologue
Why did everyone laugh at her? Even her sister. It was true, and Rachel knew it.  Their great Uncle Alf Sydney HAD found treasure on his farm. And Uncle Bill  –  who should have been at school that day but was on the tractor with him  –  agreed how they'd dug it up, cleaned it as best they could, and kept it in the room they called the parlour.
These days the nearest thing they had to treasure was laid out on the table.  Called 'the Sydney Collection', the stones, coins and broken bits of pottery were all a bit dull and boring, to be honest. More exciting were the weird and wonderful things Uncle Bill had brought back from far flung places, when he was soldiering.
But back when Bill was still a boy, the treasure they'd dug out of a muddy field, was kept on the sideboard. Jane imagined it piled up high, lighting up the dark room with beams of glittery light. So much money and necklaces, bracelets and brooches, and long strings of pearls, it would have spilled onto the floor!  She was sure there'd have been crowns too, and gold caskets studded with rubies and emeralds. And even that piece of jewellery that gave her the shivers just to think about it  –  a diamond tiara like the one Cinderella wore to the ball. That was until the police came and snatched it all away.  
It just wasn't fair, Jane told the girls in her class. But they shook their heads as if they knew she was pretending. No matter how often she said  –  "Honest, it's true! It's in a museum in London now" –  they still wouldn't believe her. If she'd she been able to honestly say she'd seen it herself, would that have made a difference?  But London was a long way away, and expensive to visit. "One day…" she'd been promised.
Everyone was already paired up or in gangs when she arrived at the new school, so to be made to feel stupid, boastful and a fibber, when all she wanted was to make friends…! She kept her mouth shut from then on, and kept to herself old Uncle Alf's mysterious wink, and the tap to the side of his nose, whenever he talked about the treasure.
Chapter 1
"Fairy tales can come true; it can happen to you…"  The old song evokes nostalgic memories of the farm, of family singsongs around the upright piano; Uncle Alf bashing out the tune, and Bill and Mary, egging him on. Why is it running through her head now, decades later, when both Alf and Bill are long dead, and the farm sold?  Deep down maybe she believes she's on her way to achieving her own dream? But anyone who thinks that dreams really can come true is as delusional as the child who still believes in Santa  –  or Prince Charming.  A sick jolt runs down her spine.  How stupid had she been?…
***
Buy BURIED TREASURE via mybook.to/BURIEDTREASURE  
Find Gilli's other books LIFE CLASS, TORN and FLY or FALL at:
https://accentpressbooks.com/collections/gilli-allan
http://www.amazon.co.uk/Gilli-Allan/e/B004W7GG7I
Find Gilli at:
http://twitter.com/gilliallan   (@gilliallan)
https://www.facebook.com/GilliAllan.AUTHOR
http://gilliallan.blogspot.com
http://www.goodreads.com/author/show/1027644.Gilli_Allan
https://romanticnovelistsassociation.org/rna_author/gilli-allan/ 
***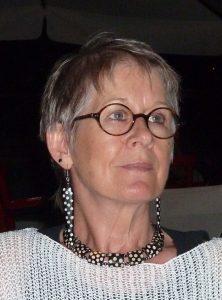 Bio
Gilli Allan began to write in childhood – a hobby pursued throughout her teenage. Writing was only abandoned when she left home, and real life supplanted the fiction.
After a few false starts she worked longest and most happily as a commercial artist, and only began writing again when she became a mother.
Living in Gloucestershire with her husband Geoff, Gilli is still a keen artist. She draws and paints and has now moved into book illustration.
She is published by Accent Press and each of her books, TORN, LIFE CLASS and FLY or FALL has won a 'Chill with a Book' award.
Following in the family tradition, her son, historian Thomas Williams, is also a writer. His most recent work, published by William Collins, is 'Viking Britain'.
***
Many thanks for visiting today Gilli. Good luck and wishing you many happy sales.
Jenny x