This week's Opening Lines come from the pen of Jennifer Macaire.
Why not sit back and enjoy the first 500 words from her timeslip novel, A Crown in Time?
Over to you Jennifer…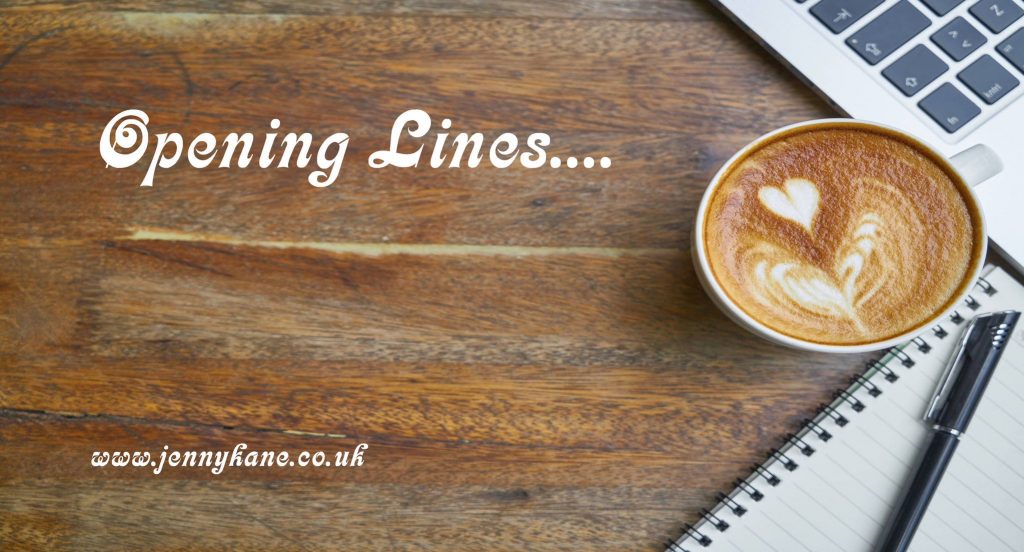 In my last series, which started with The Road to Alexander, I wrote about a modern woman kidnapped by Alexander the Great and forced to spend the rest of her life in ancient times. The series ended, and instead of resting on my laurels and taking up something more relaxing like hang-gliding off cliffs or deep sea exploration, I started a new book. This time I was heading to the Crusades, and since I love time slip books, my heroine was sent back on a mission to set time back on track after a serious mistake put the future in jeopardy.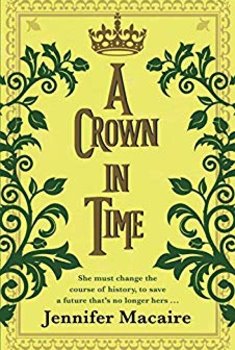 A Crown in Time: She must rewrite history, or be erased from Time forever…
(The Tempus U Time Travel series)
Since it was perfected in 2900, time travel has been reserved for an elite, highly trained few. However, on certain occasions, a Corrector is needed to rectify a mistake in the past.
Do your job well, and you'll go down in history. Fail, and you will be erased from Time . . .
In the far future, a convicted criminal is given a chance at redemption. The Corrector Program at Tempus University is sending Isobel back in time, to the year 1270, to rewrite history.
Her mission? To save the crown of France.
If she follows the Corrector's Handbook everything should run smoothly. But soon, Isobel finds herself accompanying a hot-headed young noble on his way to fight the infidel in Tunis: a battle Isobel knows is fated to be lost.
Isobel must fulfil her duty, knowing she can never return to her time, knowing one wrong move can doom the future, or doom her to be burned as a witch.
***
First 500 words:
Pax in nomine Domini
Peace in the name of the Lord
The nurse in charge of freezing my molecules inserted a glowing needle into my arm and had me count backwards from ten. I got to zero and stared at her, perplexed. 'Now what?'
'Again.'
I obeyed without question. Years of prison had left their mark. Then a cold wave washed through me. I felt my blood freeze. No one had told me it would be so painful. My teeth chattered and the place where the needle was inserted into my arm ached and ached. The pain grew. Frost bloomed in silver flowers on my hands and face. The pain was so intense I passed out. My last thought before I fainted was that despite all the work and planning, the program would now lose its Corrector. I was dying.
I didn't die. I woke up lying on my back in the middle of a large mud puddle. Rain pelted my face, and my body convulsed with painful tremors. Groaning, I rolled over and propped myself up on my forearms. I retched and gagged, waves of nausea rolling through me. I tried to stand, but my legs wouldn't hold me. I crawled off the road and collapsed on the verge. I had no idea why I'd been beamed into the middle of a road. I could have been killed.
I looked closer at the road and sighed. If anything was going to come down it, it would probably be an ox plodding before a heavy farm cart. The farmer would have been able to stop in time. Unlike me. I hadn't been able to stop my car in time. I'd killed a child, and I'd been punished with life in a reproduction prison. For four years, I lay on a metal table once a month and donated an ovule, and in between, I worked at the prison library, copying ancient books and disks onto gel matrix for safekeeping. Then one day, I'd been given a choice. Go back in time and change a mistake, or continue to live in solitude, where my only jobs had been to produce eggs and reproduce books.
I'd been twenty years old when I went to prison. Twenty-four when I entered the Corrector Program at Tempus University, and now I was twenty-five, though I knew nothing of life. I felt both ancient and absurdly young. I'd barely had time to start living my own life when it ended. Now, I had the chance at a new beginning.
If only I could remember what that was. My mission now lay before me. I closed my eyes and tried to remember exactly what I had to do. Unfortunately, there seemed to be an empty space in my brain where that information was supposed to be. I couldn't remember the first thing about it. I shivered with panic and cold. If my mission failed, the Time Correctors Facility from Tempus U would erase this portion of time, and I'd be erased along with it. I would never have existed past the day I entered the Tempus University TimeCorrector Program. In the far future, it would be as if I stepped inside the doors of that building  –  and simply vanished…
***
You can buy from all good retailers, including…
getbook.at/Crown (paperback)
mybook.to/CrownInTime (kindle)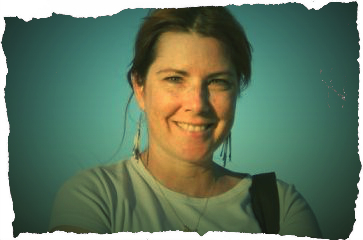 Bio
Jennifer Macaire lives in France with her husband, three children, & various dogs & horses. She spent nearly the entire quarantine sitting on her balcony & reading, and she thinks healthcare workers are amazing super-heroes.
Many thanks Jennifer,
Happy reading everyone,
Jenny x