Opening Lines is with us once more.
This week I'm welcoming fellow romance writer, Richard Gould to my place to share the first 500 words from his novel,
Jack and Jill Went Down Hill.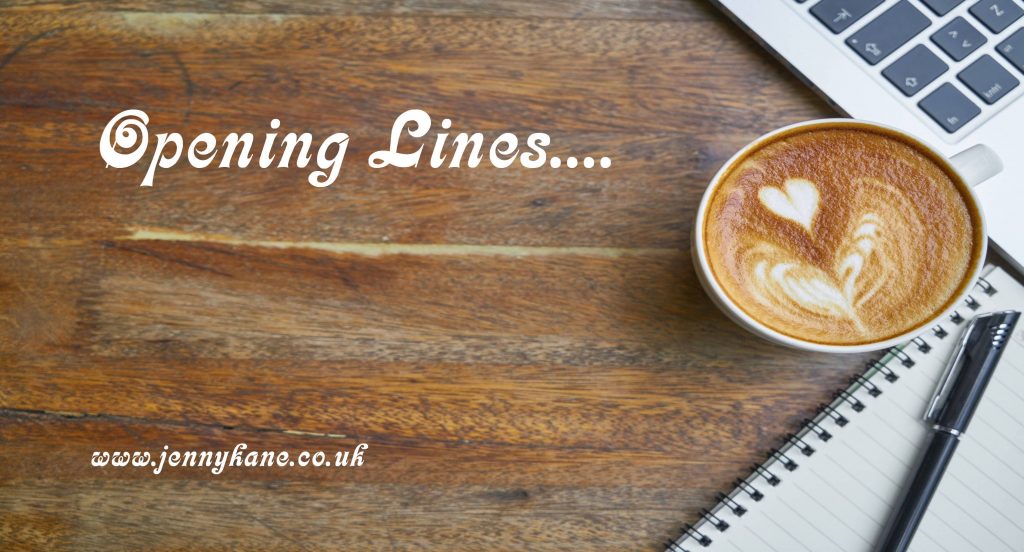 Thank you, Jenny, for inviting me onto your blog. I write Romance. In case people haven't noticed, there aren't that many males writing (nor for that matter, reading) this genre. I didn't set out to be a romantic fiction author, I just got placed there because I explore relationships, particularly second-chance ones. I use humour to describe my protagonists' tragi-heroic journeys in pursuit of love, carrying cartloads of baggage as they struggle to balance the pressures of work, friends and families with the search for romance.
Jack & Jill went Downhill starts on Freshers Big Party Night at university. With Jack falling down and Jill tumbling after him, the choice of title became obvious. When they first met, the couple shared the joke that their names matched those of the nursery rhyme, but they fail to recognise that their lives are playing out the plot.
Blurb
When Jill terminates the call, she watches as Jack and Sophie walk off, holding hands just as they had done in what seems like a very distant past.
Jack and Jill had experienced fireworks on the night they met – their first night at University. Despite being raised with very different backgrounds, they seem to be the perfect couple. Mutual love can be seen by everyone around them. When they graduate and are thrust into the real world, the cracks start to show. Pressure from work reduces their time together. Family struggles test their loyalties. And inner demons become visible.
Jack is struggling to maintain his focus at work. Succumbing to peer pressure, the late night drinking with colleagues becomes a regular occurrence. Too regular in Jill's opinion… Can Jill reignite the passion that seems to have withered? Or is Jack too far gone to be rescued? Should Jill walk away to save herself? Whilst dealing with her crumbling marriage, Jill's own life begins to collapse. Despite the picture-perfect start to their relationship, it becomes clear that the cliché 'happily ever after' requires more than just love to make it everlasting.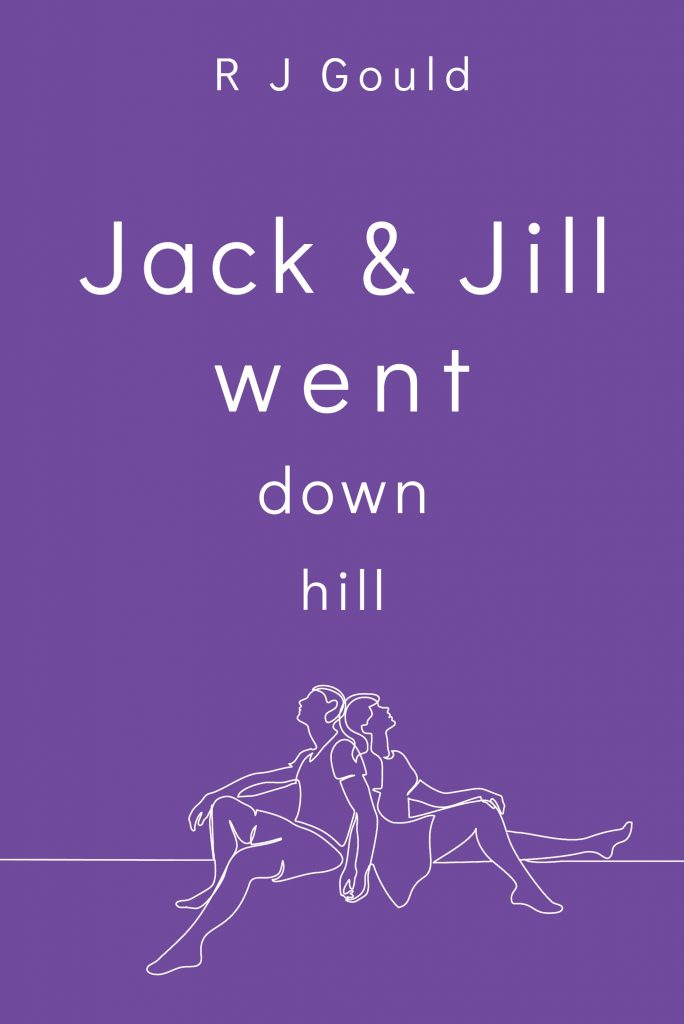 First 500 words…
For Jack it is love at first sight.
For Jill it is love at first sight.
Freshers Big Party Night at university. The hall is jam-packed with several hundred first year students, alcohol-fuelled to obliterate apprehension. The pre-party big news is that predatory second and third year boys have been banned following the previous year's behaviour which had been fully exposed in the local press. Britney blasts out of two giant speakers. A floodlit rotating silver ball, suspended from the ceiling, covers the dancers in a shower of white sparkle. Little pairing is yet apparent, this being the first evening. It's mainly girls dancing with girls, with the boys leaning against walls or by the bar. Looking on, weighing up the talent.
Jill has come along with the girls she's met on her corridor in the hall of residence. That afternoon they'd reached the kitchen within minutes of each other and had nattered and drunk tea for an hour or so, planning their itinerary for the weekend. The party is a must do and the four of them are now swaying as they karaoke to Craig David's Fill Me In.
Jack has come alone, uncomfortable, weighing up whether it is the place he wants to be, the 'it' referring to the university as well as this event. Earlier that day, having unloaded his car, he'd remained in his room sorting his things, aware of the buzz in the nearby kitchen but unwilling to join his new housemates. That is, of course, assuming he stays.
Freshers Big Party Night is turning out to be a tacky affair. Standing by the bar, he looks down at his plastic beaker and swills the cloudy lukewarm lager before downing the remains and crushing the empty container. Commoners, that's the unpleasant word he can't help thinking of to describe the people around him. He watches as they jump up and down on the dance floor, dressed in tasteless cheap clothes. Probably from Primark or H&M or New Look.
Jack catches sight of Jill, who picks up his gaze and their eyes fix. There follows the type of chemistry that no scientist has ever been able to explain, the instant drawing together of a man and woman without having spoken a word.
Jill abandons her newfound friends and approaches Jack. Unsure whether he is her target, he remains slouched against the bar.
"Dance?" she mouths, never shy when it comes to talking to strangers.
"I don't really," Jack shouts in a vain effort to be heard above the volume of Pink's Don't Let Me Get Me.
"Come on," she urges, extending her hand. Jack inadvertently presents her with the crumpled bit of plastic. He drops it to the floor then takes hold of her.
They dance and dance some more, bumping against a growing number of embryonic couples.
Their attempt to chat is futile.
"Something, something, something, something."
"What?"
"Something, something, something, something."
"Sorry, can't hear you."
"What?"
"LATER!" this yelled down Jack's ear.
The absurdity…
***
Buy link
Amazon           mybook.to/JACKANDJILL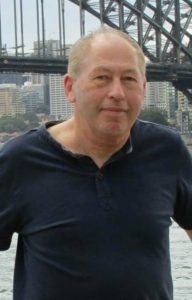 Bio
I should start with a confession – my name is Richard and I'm a coward. Since I'm usually placed in Romance or Contemporary Women's Fiction genres, an agent suggested I use a female pseudonym to increase readership. "No way!" I declared with bold pride, "people are going to have to accept me for who I am." That evening I considered Rebecca, Rosemary, Rachel and Rita before opting for the cowardly compromise of using R J instead of Richard.
​Following selection onto the New Writers programme of the Romantic Novelists' Association, two novels have been published by Accent Press – 'A Street Café Named Desire' (short-listed for the Joan Hessayon Award) and 'The Engagement Party'. 'Jack & Jill went Downhill' is my first novel published by Endeavour Media. ​I've worked in schools, universities and for a national educational charity and have been published in a wide range of educational journals, newspapers and magazines. Although I enjoy writing non-fiction, my true love is as an author of novels that make the reader reflect on the idiosyncrasies of everyday life.
Social Media
Website:          http://www.rjgould.info
Twitter:           https://twitter.com/RJGould_author
Email:              rjgould.author@gmail.com
Facebook:        https://www.facebook.com/richard.gould.14418
Many thanks for joining us today Richard,
Happy reading everyone,
Jenny x