I'm delighted to welcome Karl Drinkwater to my blog today to chat about his writing, and the influence the city of Manchester has had on his words. Why not put your feet up for five minutes and join us for a chat?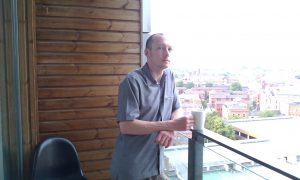 Hi Karl, where are you from?
I'm originally from Manchester. Therefore I grew up miserable. This gradually softened to a perpetual grumpiness and a desire to create a better world through fiction. I now live in Wales. It's like Manchester with hills and greenery.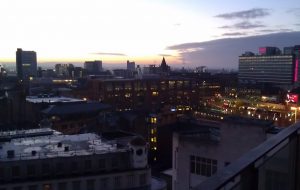 Which books did you want to talk about today?
Cold Fusion 2000, and 2000 Tunes. They were my most recent novels, both set in Manchester in the year 2000, shortly after I left for Wales. When you leave a place you see it in a different light, the good and the bad. And you see yourself in a different light too. A teeny bit of that will bleed between the covers.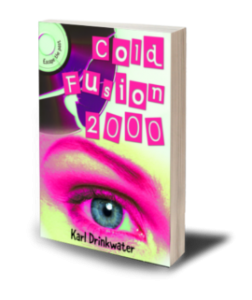 What inspired you to write the books?
I think I was getting things out of my system with these books. They're love letters to Manchester, its music, its city, whilst also being critical of some aspects. And they're also more traditional love stories after a fashion, about nerds and difficult people being able to find love and happiness and contentment. Both books are set in the same summer with crossover places, themes, situations and characters that sometimes mirror each other.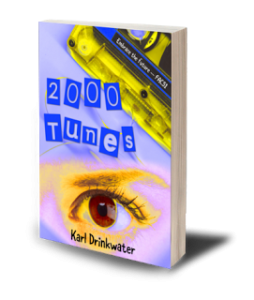 What type of research did you have to do for your book?
Since both novels were set in a very real place I wanted to reflect that, and show how the geography of an area affects our perception of it. The difficulty was that the city centre had changed a lot in the last sixteen years. Many of the places in the novel have already been lost, renamed, altered or closed. 2000 Tunes opens outside The Haçienda, one of the world's most famous nightclubs: just before it was demolished for luxury flats. I had to combine my memories of the city at the time with archival photos and discussions; my diaries were useful too. I built the city back up as it used to be and then let the characters breathe into that space.
There were also the elements related to the protagonist nerds. In Cold Fusion 2000 we have Alex, who is obsessed with with poetry … and hardcore physics. Luckily I've studied literature and astronomy at university, but I still had to learn more to fully get into his head. In 2000 Tunes Mark is obsessed with the music of Manchester. Again, it's a love of mine, but the amount of detail I had to research so that I could draw parallels between songs based on dates, musicians, locations and so on as Mark does … that was a whole other level. Some of the research led to a series of blog posts all about the songs Mark thinks are the best examples of Manchester music (and which also form the chapter names in the novel). You'll find the posts here.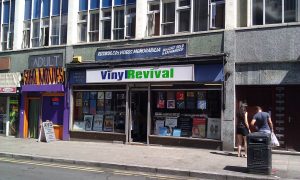 Why the year 2000?
It was a time when people thought the world might suddenly change for the better. What fools we were. But it's an interesting liminal time, totally appropriate for coming-of-age stories about obsessive nerds, the amazing women they fall in love with, and the life-changing decisions they confront.
Do you prefer to plot your story or just go with the flow?
It has to be a bit of both. I plot so that macro-scale events work well, with escalation, reversals and so on. So if I sit down to write a scene I know that the two characters will begin arguing, and eventually come to blows, and say things they'll regret, or reveal things they shouldn't – but the details of what, and when, and how aren't decided in advance. They come naturally from the characters interacting. Reviews often praise my realistic dialogue, and I think if you let the words and actions be authentic to the characters then the scene will flow; and often surprise the author.
Links
Website: http://karldrinkwater.uk
Facebook: https://www.facebook.com/karlzdrinkwater/
Twitter: https://twitter.com/karldrinkwater
Newsletter: http://eepurl.com/bIkYp5
Purchase: Amazon UK / Amazon US
****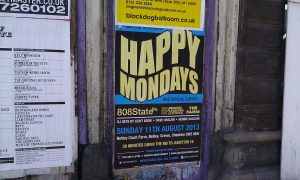 Extract from 2000 Tunes
Samantha Rees thrust money into the taxi drivers hand and hurried away. Stopped, smoothed down her black skirt. Was it too short?
Too late if it was.
The white-washed Presbyterian chapel was built on a hill and the graveyard sloped down to dry stone walls. A bank of dying daffodils bent their heads towards her in the breeze. When she was a little girl her uncle had tricked her, making her believe they were really called Taffodils. She shook her head and climbed the steep stone steps, worn from two centuries of comings and goings.
People in black milled around outside under incongruous sunshine. She spied smokers having a quick ciggie behind the holly trees. She'd have joined them if she wasn't so late. Just a one-off to settle her emotions.
The mourners admitted her, welcomed her. Hugs and questions but she pushed her way through as quickly as she could without seeming rude. It smelt like a flower shop. Overpowering sweetness of the white lilies. Snippets of conversation heard in passing.
"Such a nice day for it …"
"Aye, booked the weather in advance, knowing her."
"Joined her husband, that'll be a reunion."
"Always said they didn't want to outlive each other."
"Shouldn't be in here really, I'm a pub man …"
Inside was dark polished wood set off against pale walls. Pews and a small gallery were filling with those too tired to stand around. She spotted her mam and they hugged. Seconds without words, but which said everything, before Sam moved to arm's length. "Sorry I'm late. I dropped my bags off at your house first, and the trains were –" but Mam silenced her with a waved hand.
"I knew you'd be here, bach. We waited. She'd have wanted that."
Despite all the murmurs the atmosphere was hushed, heavy, like a gap in sound before an approaching storm. Noises seemed further away than normal, vitality cut off from conversation, words disconnected from their source, just as Sam's mother was now disconnected from her source. Organisation rippled through the crowd as people moved to seats. Some mourners had to spill over into the small gallery.
Mamgu was in the coffin at the front. It hurt to look at the box, to picture Mamgu's face without a living smile on it; so when the minister stepped into the pulpit and began speaking Sam was glad to focus on him instead. The service was in Welsh. Soon there was sniffing and nose blowing as the eulogy continued.
They stood to sing. Calon Lân began, beautiful music and strong voices. Sam tried to sing along but her throat tightened so she mumbled, "Calon lân yn llawn daioni, Tecach yw na'r lili dlos." A pure heart full of goodness, Is fairer than the pretty lily.
She had to look up as her eyes brimmed, lights hung in threes, the images spilt over and she realised she hadn't brought a hankie but would definitely need one…
***
Bio
Karl Drinkwater is originally from Manchester but has lived in Wales for nearly twenty years, ever since he went there to do a degree: it was easier to stay than to catch a train back. His longest career was in librarianship (twenty-five years); his shortest was industrial welding (one week).
Sometimes he writes about life and love; sometimes death and decay. He usually flips a coin in the morning, or checks the weather, and decides based on that. His aim is to tell a good story, regardless of genre. When he is not writing or editing he loves exercise, guitars, computer games, board games, the natural environment, animals, social justice and zombies.
http://www.karldrinkwater.uk/p/about.html
***
Many thanks for a great blog Karl.
Happy reading everyone,
Jenny x