One of the lovely things about running the 'Opening Lines' series, is that I get to read so many beginnings from authors I've followed for years as well as lots of new voices.
This week I'm welcoming established writer and friend, Fay Keenan, is sharing the first 500 words of her brand new novel, The Weekender.
Over to you Fay…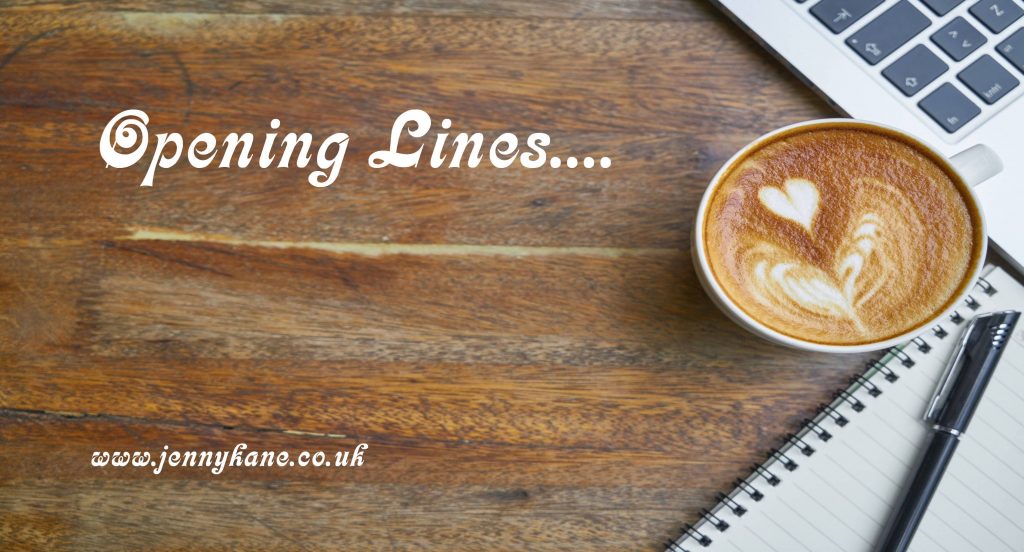 'The Weekender' is the first in a new series of novels set in the fictional town of Willowbury in Somerset, which, in the right light, can look a lot like the iconic town of Glastonbury! Inspired by several things, including an old photograph, a lifelong love of politics, many visits to Glastonbury and the real life campaign to get new generation drugs for cystic fibrosis patients, the novel centres around Holly, a wellbeing shop owner, and Charlie, the new member of parliament for the area. Ideologically they seem to be on different sides, but soon it becomes clear they may have more in common than they think! Set in both Willowbury and Westminster, this book is both a love story and an exploration of what happens when you find yourself in the middle of what could be, literally, a heart breaking matter of life and death.
Blurb
When Charlie Thorpe met Holly Renton, they were not a match made in heaven…
Holly lives and works in the beautiful town of Willowbury in Somerset. An incorrigible optimist, she is determined to change the world for the better.
Charlie Thorpe on the other hand, is the ultimate pragmatist. As Willowbury's new member of parliament, he has to be. While he's determined to prove himself to the town, as far as Holly's concerned, he's just another politician on the make.
But when their paths cross again, it's clear they've got more in common than they think. Can Holly and Charlie overcome their differences and work together, or are they destined to be forever on opposite sides? And why does Holly have a funny feeling she has met Charlie before…
Let Fay Keenan whisk you away to a world of glorious country views, unforgettable characters and once-in-a-lifetime love. Perfect for all fans of Fern Britton, Veronica Henry and Erica James.

FIRST 500 WORDS…
'White sage is all very well,' Holly Renton reflected, 'but the ashes are a bugger to get out of the carpet.' Earlier that morning, before the shop had opened, Holly had carried out a ritual called smudging, which was meant to purify the energy in a building, promote positivity and remove negative energies. Picking up the dustpan and brush, she emptied the pungent remains of the dried herb bundle she'd ignited and then wafted around the windows and doors of the shop into the bin.
'I know you recommend this all the time for other people's houses, but why are you so bloody obsessed with doing it in the shop?' Rachel, Holly's sister, glanced down at where Holly was still brushing the rug under the mullioned front window of ComIncense, the shop specialising in herbal remedies and well-being aids that Holly ran in the sleepy but nonetheless New Age small town of Willowbury and smiled. Just beyond the shop's counter, the door that led to Holly's small back yard was open and Harry, Rachel's three-year-old son and Holly's nephew, was playing happily with a set of wooden animal-shaped blocks in their own lorry, which had come from a box of assorted toys that Holly kept specifically for the younger customers. Holly didn't believe, unlike some of her business-owning neighbours, that children should be banned from places like hers, and since the early-spring weather was warm and pleasant, Harry had trundled out into the sunlight to play.
'You've got to refresh places from time to time,' Holly replied. 'Especially when there's been a lot of negative energy about, and since all of the scandal with Hugo Fitzgerald, I really felt like this place needed a spiritual cleanse!'
'You can say that again,' Rachel reached under the wooden apothecary's dresser that displayed countless jars and pots of dried herbs and flowers, all purporting to be of some spiritual or physical benefit, to retrieve one of the toy llamas that Harry had thrown under it. 'What a way to go…'
'Oh, I don't know,' Holly replied, still sweeping. 'At least, having had a massive coronary, he wouldn't have known much about it.'
'But what a waste of a good plate of scones and jam!' Rachel grinned. 'Mum told me that his constituency agent found him face down in them at his desk.'
'I wouldn't have fancied digging him out of them,' Holly said. 'But from the size of him, the heart attack was an accident waiting to happen. And gossip has it, he had his finger in a lot of pies, not just the odd plate of scones.'
'Oh, you know how the rumour mill goes into overdrive when something like this happens.' Rachel, who had more of a tendency to see the good in people than her sister did, dismissed Holly's comments with a wave of her hand. 'I mean, I'm not saying he wasn't a prat, but nothing was ever proven about his financial misdemeanours. Although, I have to admit, since…
***
You can pre-order The Weekender via-
tiny.cc/theweekender and on Kobo at https://www.kobo.com/gb/en/ebook/the-weekender-9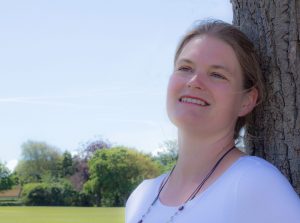 Bio
Fay Keenan is the author of the bestselling Little Somerby series of novels. She has led writing workshops with Bristol University and has been a visiting speaker in schools.  She teaches English in a local secondary school and  lives in Somerset. Fay's new series for Boldwood will begin with The Weekender, in November 2019.
***
Many thanks for your fabulous 500 words Fay.
Happy reading everyone,
Jenny