This week, I'm delighted to welcome, Judith Barrow, to share the Opening Lines from her incredibly moving novel,
The Memory.
Over to you Judith…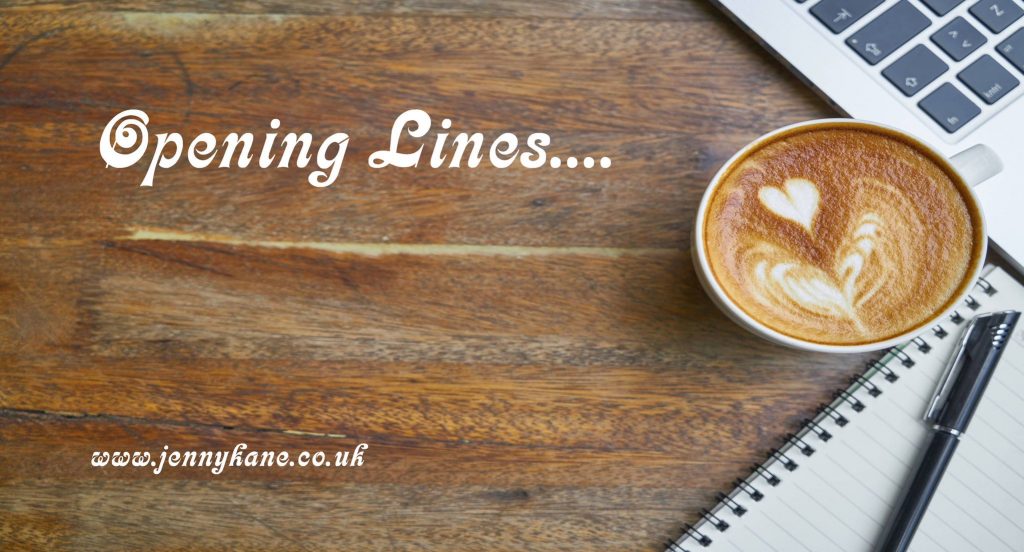 Many people have asked me what was the inspiration for The Memory and my answer is always – memories: memories of being a carer for two of my aunts who lived with us, memories of losing a friend in my childhood; a friend who, although at the time I didn't realise, was a Downs' Syndrome child. But why I started to write the story; a story so different from my other four books, I can't remember. Because it was something I'd begun years ago and was based around the journal I'd kept during that decade of looking after my relatives.
But what did begin to evolve when I settled down to writing The Memory was the realisation of why I'd been so reluctant to delve too far into my memories. The isolation, the loneliness, that Irene Hargreaves, the protagonist, endures; despite being married to Sam, her loving husband, dragged up my own feelings of being alone so much as a child. That awareness of always being on the outside; looking in on other families, relationships and friendships had followed me; had hidden deep inside my subconscious. And now, as a contented wife and mother, with steady enduring friendships, it unsettled me. Many people, and as a creative writing tutor I'm one, say that writing is cathartic. Working through Irene's memories; especially that one memory that has ruled her life, made me acknowledge my own. And that's fine. I always say to my students, if you don't feel the emotions as you write, then neither will your reader. In The Memory I'm hoping the reader will sense the poignant, sad times with Irene, but will also rejoice with her in the happier memories.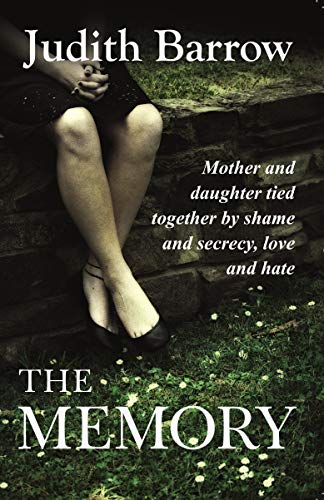 BLURB
Mother and daughter tied together by shame and secrecy, love and hate.
I wait by the bed. I move into her line of vision and it's as though we're watching one another, my mother and me; two women – trapped.
Today has been a long time coming. Irene sits at her mother's side waiting for the right moment, for the point at which she will know she is doing the right thing by Rose.
Rose was Irene's little sister, an unwanted embarrassment to their mother Lilian but a treasure to Irene. Rose died thirty years ago, when she was eight, and nobody has talked about the circumstances of her death since. But Irene knows what she saw. Over the course of 24 hours their moving and tragic story is revealed – a story of love and duty, betrayal and loss – as Irene rediscovers the past and finds hope for the future.
"…A book that is both powerful and moving, exquisitely penetrating. I am drawn in, empathising so intensely with Irene that I feel every twinge of her frustration, resentment, utter weariness and abiding love." Thorne Moore
"Judith Barrow's greatest strength is her understanding of her characters and the times in which they live; The Memory is a poignant tale of love and hate in which you will feel every emotion experienced by Irene." Terry Tyler
The new novel from the bestselling author of the Howarth family saga.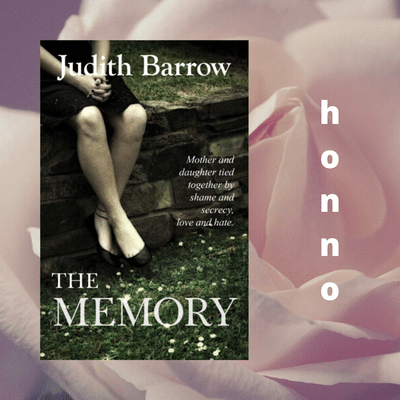 FIRST 500 WORDS.
Chapter One 2001 – Irene 
There's a chink of light from the streetlamp coming through the vertical blinds. It spreads across the duvet on my mother's bed and onto the pillow next to her head. I reach up and pull the curtains closer together. The faint line of light is still there, but blurred around the edges.
Which is how I feel. Blurred around the edges. Except, for me, there is no light.
I move around the bed, straightening the corners, making the inner softness of the duvet match the shape of the outer material; trying to make the cover lie flat but of course I can't. The small round lump in the middle is my mother. However heavily her head lies on the pillow, however precisely her arms are down by her sides, her feet are never still. The cover twitches until centimetre by centimetre it slides to one side towards the floor like the pink, satin eiderdown used to do on my bed as a child.
In the end I yank her feet up and tuck the duvet underneath. Tonight of all nights I want her to look tidy. I want everything to be right.
She doesn't like that and opens her eyes, giving up the pretence of being asleep. Lying face upwards, the skin falling back on her cheekbones, her flesh is extraordinarily smooth, pale. Translucent almost. Her eyes are vague under the thick lines of white brows drawn together.
I ignore her; I'm bone weary. That was one of my father's phrases; he'd come in from working in the bank in the village and say it.
'I'm bone weary, Lil.' He'd rub at the lines on his forehead. 'We had to stay behind for half an hour all because that silly woman's till didn't add up.' Or '… because old Watkins insisted I show the new lad twice how I leave my books at night; just so he knows, as though I might not go in tomorrow.' Old Watkins was the manager, a job my father said he could do standing on his head but never got the chance.
And then, one day, he didn't go into the bank. Or the day after that. Or ever again.
I wait by the bed. I move into her line of vision and it's as though we're watching one another, my mother and me; two women – trapped.
'I can't go on, Mum.' I lift my arms from my side, let them drop; my hands too substantial, too solid to hold up. They're strong – dependable, Sam, my husband, always says. I just think they're like shovels and I've always been resentful that I didn't inherit my mother's slender fingers. After all I got her fat arse and thick thighs, why not the nice bits?
I've been awake for over a day. I glance at the clock with the extra-large numbers, bought when she could still tell the time. Now it's just something else for her to stare at, to puzzle…
You can buy The Memory from all good retailers, including-
Honno Page: https://bit.ly/2XL0zCi
Amazon: http://amzn.to/2klIJzN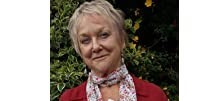 BIO
Judith Barrow, originally from Saddleworth, a group of villages on the edge of the Pennines, has lived in Pembrokeshire, Wales, for over forty years.
She has an MA in Creative Writing with the University of Wales Trinity St David's College, Carmarthen. BA (Hons) in Literature with the Open University, a Diploma in Drama from Swansea University. She is a Creative Writing tutor for Pembrokeshire County Council and holds private one to one workshops on all genres.
LINKS
Website: https://judithbarrowblog.com/
Facebook: https://www.facebook.com/judith.barrow.3
Twitter: https://twitter.com/judithbarrow77
Goodreads: https://bit.ly/3kMYXRU
LinkedIn: https://bit.ly/3oNJZxq
***
Many thanks for sharing your Opening Lines today, Judith.
Happy reading everyone,
Jenny x