Christmas at the Castle is the third and final festive tale from my 'Another Cup of…' series.
This standalone story takes author Kit Lambert away from the comfort of Pickwicks Coffee Shop, into the beautiful Deeside region of Scotland…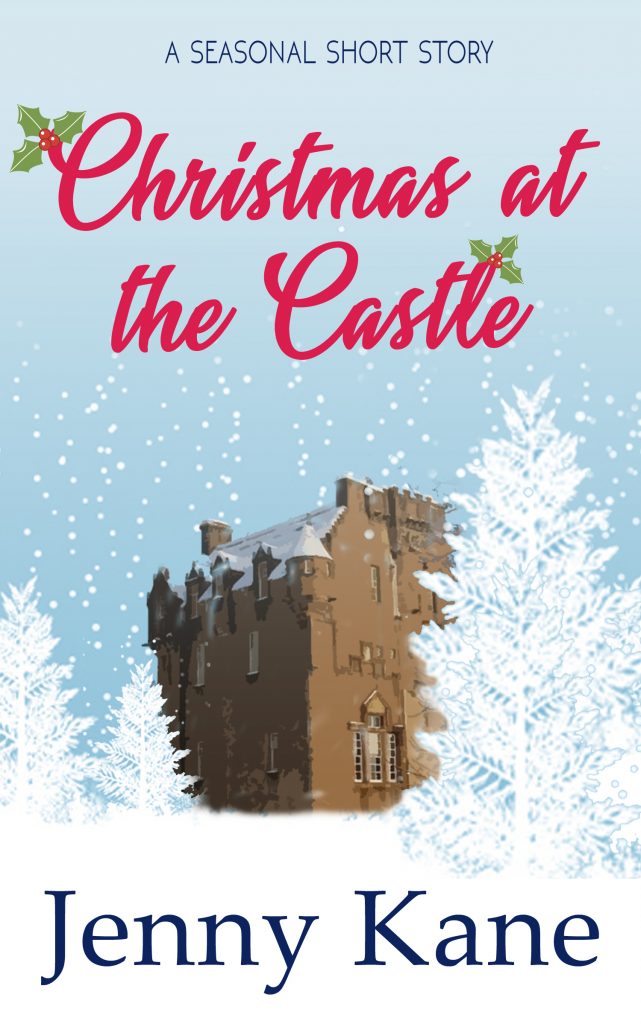 Blurb – When hotshot businesswoman Alice Warren is asked to organise a literary festival at beautiful Crathes Castle in Scotland, her 'work mode' persona means she can't say no – even though the person asking is her ex, Cameron Hunter.
Alice broke Cameron's heart and feels she owes him one – but her best friend Charlie isn't going to like it. Charlie – aka famous author Erin Spence – is happy to help Alice with the festival…until she finds out that Cameron's involved! Charlie suffered a bad case of unrequited love for Cameron, and she can't bear the thought of seeing him again. Caught between her own insecurities and loyalty to her friend, Charlie gets fellow author Kit Lambert to take her place. Agreeing to leave her London comfort zone – and her favourite corner in Pickwicks Café – Kit steps in. She quickly finds herself not just helping out, but hosting a major literary event, while also trying to play fairy godmother – a task which quickly gets very complicated indeed…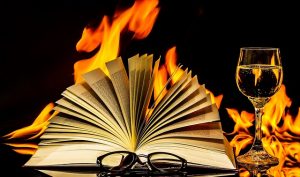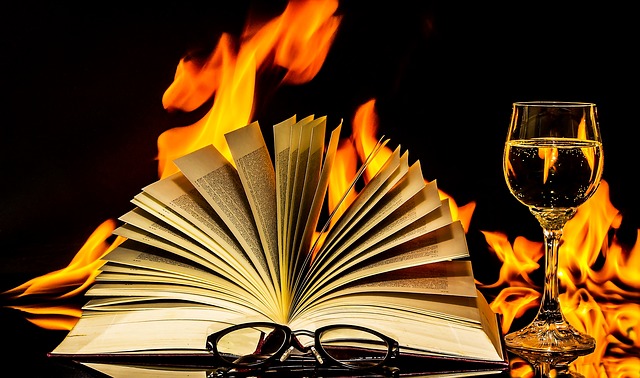 Here's a tasty taster for you… Author Charlie, and her business woman friend Alice are in a café in Banchory, Scotland, discussing the literary festival they are trying to run. Charlie is convinced that Alice is holding out on her- but she doesn't know why…
"…Charlie was convinced her friend was lying, but she wasn't sure why. 'Loads of Scottish towns have festivals. Come on, Alice, why did you choose here?'
'It's a beautiful place. More people should see it; although I grant you the festival is three miles away at the castle, so not everyone will come into the town itself.'
'I can't argue with the knock-out location argument,' Charlie said, 'but why really? Please don't do the mysterious hot-shot businesswoman bit with me Alice..'
Not looking at her companion, Alice reached into her designer bag and pulled out a notebook and matching pen, and mumbled, 'Cameron asked me to.'
Charlie's cheeks instantly went red. 'Cameron Hunter? He doesn't live here anymore. I thought you guys were a thing of the past?'
'We are. But I owe him. He asked me for help. He's working up at Crathes Castle, running the estate management team. Tasked with bringing in new events to improve the out-of-season tourist figures.'
Speaking slowly, as if trying to get her head around a difficult sum, Charlie said, 'Cameron Hunter is back? Cameron who treats me as though I'm invisible?'
Alice rolled her eyes. 'He never thought you were invisible! Honestly, Charlie, I can't believe you're still going on about that. I thought you were paranoid at the time, but it was five years ago! And you wouldn't want him now anyway, would you?' She studied her friend more shrewdly. 'Or would you?'
'Not even if he was soaked in chocolate, but that is not the point.' Charlie couldn't believe Alice had put her in this position. 'He made me feel small and worthless. I bet if you mentioned me by name to him he wouldn't know who the hell you were talking about.' Charlie closed her eyes for a second while she tried to calm the anger that was rapidly tightening in her chest. 'We used to spend hours chatting while he waited around for you to beautify yourself, and yet the second you arrived he acted as though you two were the only people in the world.'
Alice raised her eyebrows. 'Don't be ridiculous, it was never like that. And it's hardly his fault you got a crush on him.' Shaking her head as if to dismiss a non-existent problem, like she would at work, Alice said, 'The thing is, his job at Crathes is currently temporary. Cameron has to secure a profit-making event in the first four months of his job for it to become permanent.'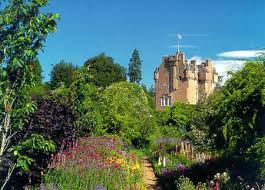 Charlie's palms had gone as clammy as if it was the middle of summer. 'But we're holding the festival at the castle.'
'That's what I'm saying! Cameron couldn't find anyone willing to run an event at such short notice so close to Christmas. Craft fairs have been done to death and it's too cold for outdoor theatre. So he came to my company for ideas.'
'The man whose heart you broke. The man you left without a word so you could go and be a big city success?' Charlie couldn't get her head straight. 'Why didn't you tell me he was here, or that it was his festival I was helping plan?'
Sensing that she might have pushed Charlie's good nature too far, Alice said, 'Because you're my friend. You're helping me, not Cameron. I need you, sweetie. My reputation is on the line. I promised I'd make this one hell of an event.'
Seeing the thunderous expression on the normally calm Charlie's face, Alice realised she was close to losing the help of the person she'd been depending on most. 'Please, Charlie! I've secured a top line-up of authors and no one wants to see them!'
Speaking through gritted teeth, Charlie said, 'You mean I've secured you a top line-up of authors.'
'Yes, well, same thing,' Alice flipped open her notebook. 'But despite that, this festival isn't getting any local interest.'
Keeping quiet her thought that things not going to plan for once could do Alice a lot of good, Charlie had to agree that even though the posters displayed all over town proclaimed a line-up of bestselling authors that would be the envy of many established festivals, the situation was far from rosy.
There were eight main events, but not one ticket had been sold. The website for the festival was up and running, but no one had visited it yet. The Facebook and Twitter pages were in full working order, but the number of followers was lacklustre to say the least. People obviously had more important things to spend their money on so near to Christmas.
Forgetting her determination not to let her hair do its unruly impression of a haystack, Charlie ran a hand through its curls and let out a strangled cry of frustration as she got to her feet.
'You're right, you do need help.' Charlie grabbed her bag and scarf. 'I'm glad you've finally worked out you can't always be a one-woman band. In a small town, you need lots of volunteers to run something like this. You also need to learn how to ask nicely for that help, rather than assuming one flutter of your eyelashes will do the trick.
'Obviously, I won't be helping any more. You knew that I wouldn't be able to once I learned Cameron was involved, which is presumable why you didn't tell me before.' Without pausing, Charlie leant across the table and whispered, 'You let me watch while you took what you wanted from Cameron, knowing I liked him more than you did, and then, once he'd fallen for you hook, line, and sinker, you disappeared and dumped him by text. I made a total fool of myself trying to comfort him. The relief I felt when he left was huge, and yet, fool that I am, I still missed seeing him around. The only good thing I ever got from Cameron was the plot to The Love-Blind Boy!'
Catching her breath, gratified by the shocked expression on Alice's face, Charlie added, 'As it happens, I don't want this festival to fail. Too many hardworking authors are travelling a long way to come here.' She scribbled two names onto a paper napkin. 'These people might help, if you're nice to them.'
Slamming the napkin onto the table, Charlie gathered her coat into her arms and walked away, leaving a stunned Alice staring after her…
***
If that has whetted your appetite, you can find out what happens next, and if there is a literary festival left, by the time Kit Lambert leaves London for Scotland, you can buy Christmas at the Castle from-
Amazon UK
Or you can buy it as part of the Jenny Kane Christmas Collection (which also contains Another Cup of Christmas and Christmas in the Cotswolds)
This can be read as a standalone story or as a sequel to Another Cup of Coffee, Another Cup of Christmas and Christmas in the Cotswolds.
Happy reading,
Jenny xx