It's 10 days until the doors of Mill Grange open!
Based on Exmoor- near the Devon/Somerset border – Mill Grange is a beautiful Victorian manor in need of a little restoration. That's where Thea Thomas comes in…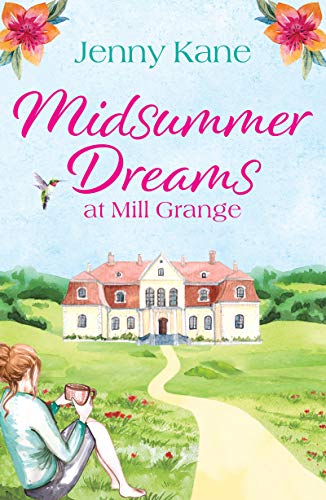 Blurb
A warm-hearted, feel-good romance from Jenny Kane, a Kindle #1 bestselling author.
Thea Thomas needs to get away from her old life… and the interfering ex who won't leave her alone. When she lands a job heading up the restoration of Mill Grange, a stunning Victorian manor in Somerset, it feels like the perfect opportunity to start afresh.
What Thea didn't anticipate was how hostile the volunteer team, led by the formidable Mabel Hastings, would be about accepting new leadership. And with the deadline looming before the grand opening, Thea is in desperate need of more volunteers.
A broadcast appeal on the local news attracts the interest of arrogant but undeniably attractive celebrity historian Shaun Cowlson, who wants to make a TV programme about the restoration. It's hard enough adding one more big personality to the mix – but then her ex turns up as one of the volunteers! What seemed like a dream come true is fast becoming a total disaster! Can Thea find a way to save the manor?
***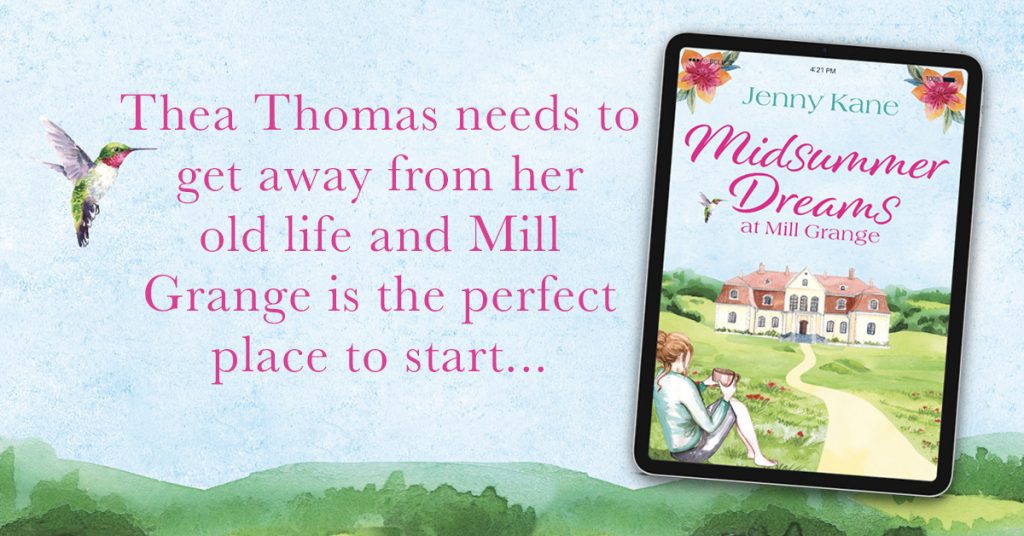 While the leading character in the first of the Mill Grange books is certainly Thea- the house itself is also a major player. It was important to me as I wrote the series, that Mill Grange would be as appealing as the people I've created to care for it, live in it, and restore it.
I've always loved old buildings; so much so, that when I was an archaeology student many years ago, I took several modules concentrating on industrial, ecclesiastical and castle architecture. I also studied English Local History. All of these courses gave me some insight into the building of, use of, and love of old buildings- large and small.
I had long wanted to employ my passion for old buildings in a novel scenario, and so it seemed natural, when I had an idea about writing a story involving a historian leaving the Roman Baths to start a new life, to send her on a mission to restore a building. But what sort of building? And where?
The answer came to me only a few weeks later when I visited the stunning Northmoor House on Exmoor. The visit, with my friend and Imagine business partner, Alison Knight, was intended to be a scouting mission to see if Northmoor was situation to hire as a location for a writing retreat.
It was love at first sight. Within minutes of arriving in the grounds of this stunning house, I knew I'd found the place where Thea was destined to go.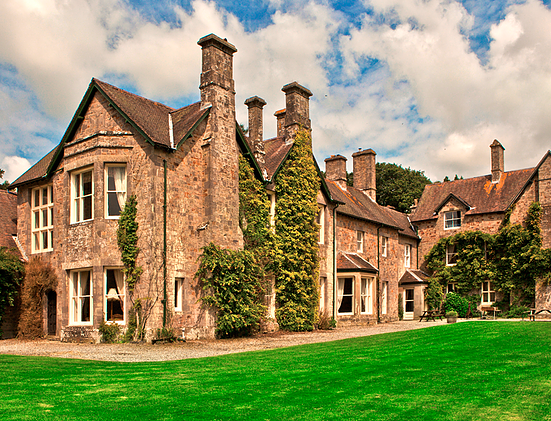 Northmoor just oozes character and history. Everything about it has a story to tell- and I was determined to add a story or two of my own!
I'll be sharing some more pictures from Northmoor on social media, on launch day, on 25th June
If you would like to preorder Midsummer Dreams at Mill Grange, you can order it from all good e-retailers, including Amazon UK and Amazon US.
Happy reading everyone,
Stay safe
Jenny x