Misty Mornings at The Potting Shed is published in 2 days time!!
To help get you in the mood for launch day, I'm sharing the #openinglines with you today.
Following on from the adventures of Maddie, Ed, Sabi, Jo, Jem, Sara, and the team at The Potting Shed garden centre, Misty Mornings sees the arrival of some brand new characters, a new café, and a face from Ed's past…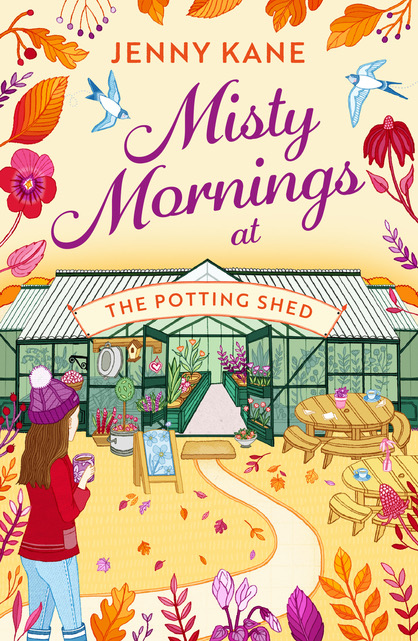 Blurb
Don't miss out on the third lovely book in the brand new series by #1 Kindle bestselling author Jenny Kane.
Welcome back to The Potting Shed! As Maddie and Sabi re-open the doors of their family-run garden centre. Business is booming, and it's time to give back to the community that has kept The Potting Shed afloat, by opening the Forget-Me-Not dementia café.
But, as the doors to the café open, Sabi is offered the chance of a lifetime, that could take her away from The Potting Shed for weeks, café manager Jo's frail, elderly mother is taken ill, and Maddie's partner, Ed, takes a job in a faraway city just when Maddie needs him more than ever. A new member of staff is desperately required – who will join Sara, Jo and Ivan as the busy autumn season fast approaches?
Available to pre-order from Amazon UK, Amazon US, Kobo, Nook and Waterstones as an ebook or paperback.
You can also preorder the story in audio format: Amazon UK, Amazon US.
(Although Misty Mornings is the third book in this series, it can be enjoyed as a standalone read.)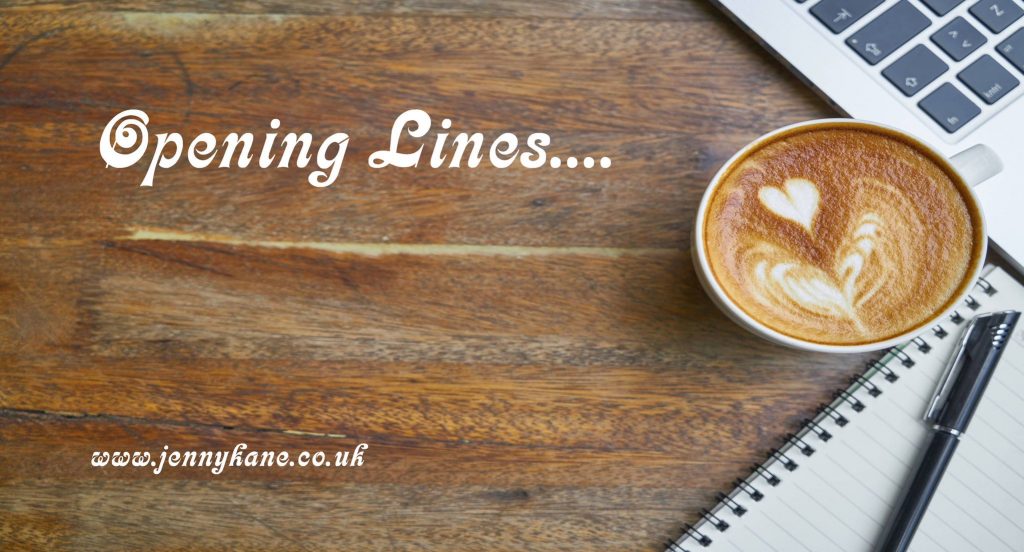 Here are the opening lines… the first 500 words (exactly)… of Misty Mornings at The Potting Shed.
A gentle start before – for at least three of the main characters – everything changes …
SEPTEMBER
Flicking a switch, Maddie flooded the garden centre's shop with light.
'Sometimes I forget that this used to be the downstairs of my home. Other days I walk in and immediately picture Dad and me sitting on the sofa, right where the houseplant table is.'
Ed smiled at his girlfriend. 'He'd love it that so many of the locals visit The Potting Shed these days.'
'He really would.' A warming glow of satisfaction filled Maddie as she nodded towards the till. 'Are you okay sorting the shop float if I go and make sure Jo has enough change in the café?'
'No problem.' Ed took a pile of five-pound notes from Maddie and flicked them through his fingers.
'Great. Once we're open, I'll man this till until Sabi has finished walking Florrie, then I'll go and help Jo in the café.'
'Do you want me to be on carry-to-the-car duty in between watering the polytunnels this morning?'
'Please.'
'After that, if it's quiet, I thought I'd give the bluebell garden a bit of a tidy. It's not messy as such but…' Ed pulled a face.
'It's gone a bit straggly.'
'The lack of bluebells doesn't help either.'
'Drawback of it being September.' Maddie plucked a dead leaf off a nearby cyclamen. 'I considered adding in a few shrubs, but somehow…'
'You ran out of time?'
'Don't I always.'
'There's just so much to do.' Ed grinned. 'Maybe you should advertise for another member of staff? Sara's proving a fabulous addition to The Potting Shed, but she only works part-time.'
'In truth, I could do with that, and another full-time person.' Maddie dropped the dead leaf into the nearest waste bin. 'But we aren't yet that comfortable budget wise.'
'Sabi still insisting you pay one loan off at a time before you take on another big expense?'
'Yes, and I'm grateful to her for it. It's so much less fraught knowing my sister has a grip on the finances. Means I can get on with the gardening and people stuff, without waking up in the middle of the night stressing about bank managers and spreadsheets.'
'Good job you have me working for free at the weekends then, isn't it.'
Maddie slipped an arm around Ed's waist. 'You can just rest you know; you've had a hectic week lawyering. I love that you help here, but I don't take it for granted. You might want to go walking on Exmoor, or simply put your feet up.'
'Don't be silly.' Ed shook his head. 'I love it. And it's a welcome balm after a week in a cut-throat office.'
'Cut-throat?' Maddie saw the briefest flash of unease in Ed's eyes. 'You've never described your new job that way before.'
Ed brushed the comment aside. 'Maybe cut-throat is a bit much, but the company I work for in Bristol is a very different type of legal business to Ronald's laid-back old-fashioned solicitors' office in Exeter. He was very much customer first.'
'Thank goodness!'…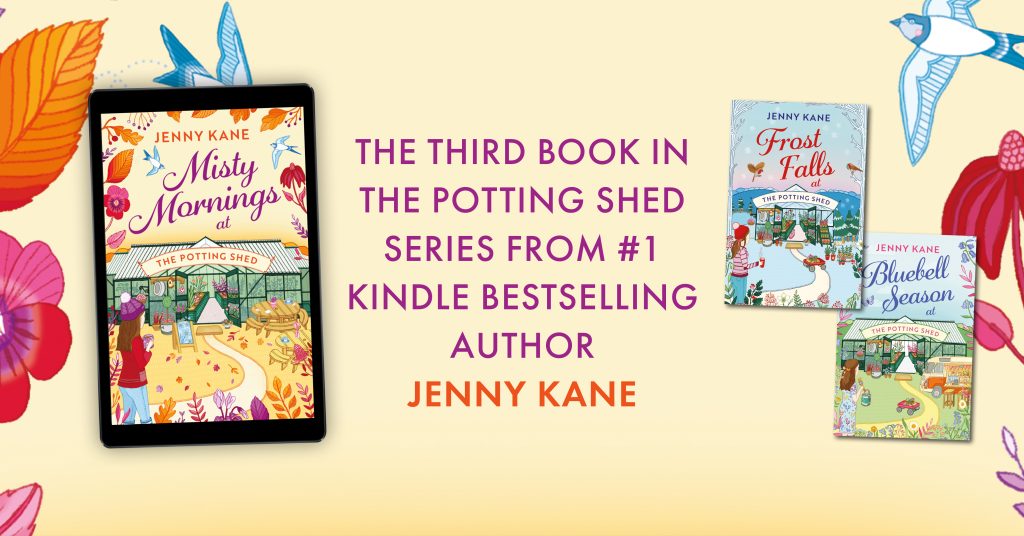 As with many of my novels, serious subjects are covered as the characters go along. From the challenges of having relatives with dementia, to the practical difficulties of long distance relationships, Maddie and the gang face every day head on – while being determined to give something back to the community that has supported them while The Potting Shed grew from a small nursery, to the much larger affair it has become.
Obviously, I don't want to give away any spoilers here – but I can promise the dogs (Florrie and Sheba) will be as much fun at the end of the novel as they are at the beginning. As If I'd kill the dogs! (Readers do email me asking me not too!).
If you've not read Frost Falls at The Potting Shed and Bluebell Season at The Potting Shed, you can catch up on the friends previous dramas via eBook, audiobook or paperback from all good retailers.
Happy preordering,
Jenny x